Blu Wireless Technology (BWT), one of Bristol's leading hi-tech companies, has received £1m to accelerate development and marketing of its innovative wireless technology.
Technology pioneered by the firm, which is based at the city's Engine Shed tech and digital sector hub, is being used in emerging communications markets such as 60GHz WiGig, which will allow large video files to be transferred onto mobile phones at up to 7Gbps – 20 times faster than existing Wi-Fi, as well as the creation of high-speed wireless links for the latest 4G mobile networks based around small cells.
These low-cost cells will be mounted onto street signs and street lamps. BWT is already starting work on applying its uniquely flexible technology to the emerging 5G telecoms standard.
The firm is based in Bristol due to the area's world-beating expertise in wireless communications and semiconductor design. It has grown from a team of seven at the beginning of last year to 17 today and expects this to almost double again by t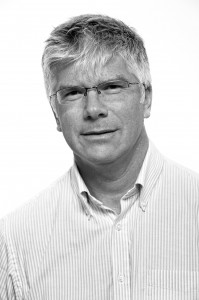 he end of this year to around 30. As well as its Bristol headquarters it also has offices in Japan and the US.
The £1m investment announced today comes from the £25m West of England Growth Fund, which was set up in 2013 to support businesses in the region, creating or safeguarding jobs and driving economic growth. It is led by the West of England Local Enterprise Partnership (LEP).
BWT chief executive Henry Nurser, pictured, said: "This grant from West of England Growth Fund, combined with the almost £2.4m we have raised from private investors over the last year, will allow us to complete the development of our prototype design by the end of 2014.
"BWT already has a strong working relationship with the University of Bristol and these funds will ensure that these links are further strengthened. All feedback on our technology from the multiple international companies we have been in discussion with has shown us that we have an opportunity to become leaders in these exciting new markets. We are confident that customers will buy our Bristol designed technology as soon as it's commercially available."
LEP chief executive Paul Wilson said: "This is the single largest amount we've awarded from the £25m pot and it's exactly the type of project we want to support.
"Through this fund we have already injected around £14m into the local economy, which has attracted more than £41m private sector investment, creating or safeguarding over 1,500 jobs. Hi-tech is a significant area of growth for us – we already compete internationally and our region is nurturing a future generation of high tech businesses."