Bristol-based kitchen firm HUSK has quadrupled the size of its workshop space by expanding into a new site.
The 9,500 sq ft unit off the Feeder Road in St Phillips will enable the firm to meet growing demand from homeowners keen to find cost-effective and sustainable ways to update their kitchens.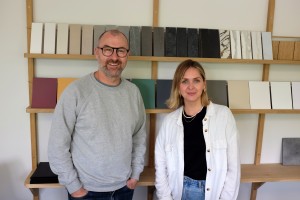 HUSK, which was launched four years ago from a small workshop in Montpelier, makes affordable custom door fronts and premium worktops designed to work with Ikea or Howdens kitchen units.
Its founders, experienced joiners and furniture makers Dave Young and Ross Norgate, have also supplied bespoke furniture and joinery under the Young & Norgate name for more than 10 years.
HUSK offers a range of different wood and ply fronts in a variety of finishes and has also recently launched an in-house design service to help make decision-making easier for customers.
Its sales have doubled year on year since opening as homeowners look for affordable, contemporary kitchens they can custom design to their needs and the property market continues to boom. All its fronts are handmade by the HUSK team to order.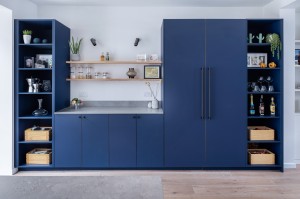 The new premises will enable the firm to invest in new machinery while giving it the flexibility to grow the team as and when needed.
Its original customer showroom with its contemporary kitchen displays showing all the fronts, handles and worktops available will remain open on Station Road, Montpelier.
HUSK director Dave Young director, pictured above with sales and marketing manager Millie Teden, said its eco-focused ethos struck a chord with customers keen to make environmentally friendly buying choices for their homes.
The company ensures all materials used in its kitchens are sustainably produced and it has an ongoing partnership with Bristol-based social change and reforestation charity TreeSisters through which it plants 50 trees for every kitchen sold.
It has also diversified its customer base, working on projects across the UK with developers and bespoke homebuilders, including providing kitchens to Devon-based Out of the Valley, which supplies fully fitted, sustainably made cabins for individuals and the eco-tourism industry, and for Bristol ethical developer Bright Green Futures' Water Lilies 33-home eco-scheme in Kingsweston.
Dave Young added: "As homeowners continue with their drive to 'move and improve', we are seeing growing demand for our kitchens that offer an affordable way to create stylish handcrafted and customised kitchens.
"It is hugely gratifying to see us move into these new premises, giving us the space and flexibility to grow.
"The warehouse was an empty shell so we have been able to create a bespoke workshop tailored to our needs that will give us the opportunity to create more ranges and grow the team."