Specialist PR and digital communications agency bClear Communications has doubled in size with the appointment of three new team members.
Simon Peevers has joined as senior account manager, Jack Hayes as account manager and Hannah Price as account executive.
The Portishead-based agency specialises in financial services, technology, property and construction.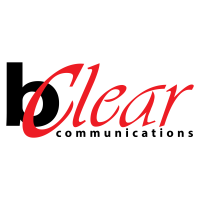 At a time when other agencies are laying off staff, bClear is not only taking on new team members but also attracting new clients.
As a result, it has plans to grow at least another 20% over the next 12 months.
CEO and founder Debbie Staveley said: "Over the past 15 years, bClear Communications has developed a reputation for being a specialist in its field and for always delivering what we say we will, providing tangible results.
"Our growth is being driven by client demand and we are fortunate that we have been able to continue to expand at a time of such economic uncertainty. It is in challenging times such as these that PR and reputation management is so incredibly vital to help firms survive and thrive."
Simon Peevers has worked in the media for more than 20 years, first as a journalist in regional newspapers, including eight years at the Bristol Post, before moving into PR, where he has worked both in agency for and client-side, including with Bray Leino and the RAC.
He said: "It's a really exciting time to join bClear with the rest of the new team here. It's a show of strength as a business right now to be taking on more people and I'm really pleased to be able to play my part in the growth ambitions of the firm."
Jack Hayes, who previously worked as an account manager at Speed Communications in Bristol, added: "Since joining bClear I've been incredibly impressed with the level of coverage generated, delivering unbelievable value for every client.
"In a time when it has never been more crucial for PR to prove it's worth, the work putting clients front and centre with their key audiences with thousands of pieces of coverage every month has blown me away."
bClear's clients include Beard Construction along with a number of lenders, software providers and financial advisers.
Pictured, from left: Jack Hayes, Simon Peevers and Hannah Price