Business development consultant Rebecca Jenkins has been appointed by Bristol-based law firm Gregg Latchams to support its growth.
Ms Jenkins, a director at sales and marketing specialist Results with Marketing and associate director at business development consultancy Tinderbox – both also based in Bristol – will work closely with Gregg Latchams' in-house team to support and enhance its sales and marketing output and boost new business leads.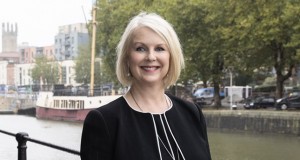 Gregg Latchams, which also has an office in London, provides legal services for SMEs, private individuals and business owners across the UK and overseas.
Ms Jenkins, pictured, is the former managing director of Bristol-based Lane Group, one of the UK's largest privately-owned logistics companies, which was acquired by industry giant Wincanton in 2006. She then spent two years at Wincanton's Chippenham head office as the group's UK and Ireland sales director.
She has also been a non-executive director and vice-president of the Freight Transport Association.
Commenting on her role at Gregg Latchams, Ms Jenkins said: "It's great to be working with a law firm which has such a wealth of talent and expertise.
"I'm really looking forward to working with the team at Gregg Latchams to boost their reputation for quality legal services further and ensure they are recognised as the market leader in all the areas of law in which they specialise."
Gregg Latchams managing director Richard Hill added: "We are really pleased to welcome Rebecca to our growing team.
"Using her extensive sales and marketing experience and proven track record in successfully growing businesses, she will help us develop a more effective sales and marketing strategy that supports our commercial ambitions."