Bristol City Council's ambitious plan to part-solve the local housing crisis by setting up its own residential development business will come under the spotlight at city law firm Gregg Latchams' next Construction Breakfast.
The event will hear from cabinet member for housing Cllr Paul Smith on how the council's venture, called Goram Homes, will work with construction industry partners to boost affordable and general housing provision across the city.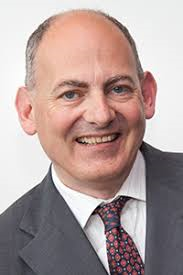 The council has set the ambitious target of building 2,000 new homes in the city each year – least 800 of them affordable.
Cllr Smith , pictured, will tell guests at the breakfast on February 5 that he hopes half of those will be built by the council itself within three years.
This is because Goram Homes will look to build on council-owned land rather than relying on selling sites to private developers and then waiting for them to build.
Cllr Smith said the council was gearing up to be the biggest housing developer in the city.
"Some of this work will be done in partnership with other building firms and some will be done in our own right," he said.
"I want to raise awareness of the level of our ambition both in terms of building houses ourselves and joint ventures.
"There are lots of people who may want to work with us – architects, building contractors, land agents – who may not know what our plans are and how they can get involved."
Cllr Smith will also discuss the increased borrowing cap introduced last October which will enable the council to fund more housebuilding.
The Housing Revenue Account, a fund designated specifically for council housing, has been given permission to borrow money against the value of the council housing revenue.
Additionally, the general housing fund comes from the council tax pool which can also be used as leverage to borrow to fund development of council owned land through joint ventures.
"This is a significant change in the council's ability to act as a developer in its own right," Cllr Smith said.
"Previously at this event I have talked about what the council expects other developers to do and this year I will be talking about what we will be doing as a developer."
He will provide insight into what the council will be looking for in selecting partner companies such as competency, social value, local labour, training and employment and value for money.
"We will want as much of the money spent on these projects as possible to remain within the local economy," he added.
He admitted Goram Homes faced the same challenges as any developer. "That is we've got to get our projects through the planning system and make the finances work," he said.
"But we have the major advantage of already being a major landowner and access to land is highly competitive.
"Our biggest challenge is likely to be our internal capacity and that is why we will look to work with external partners."
Gregg Latchams' Construction Breakfast takes place at Watershed, on Canon's Road, Tuesday, February 5, from 7.30am to 9am.
Click here to book tickets.