Bristol law firm Gregg Latchams is to hold its first private children law conference later this month with practical tips from a range of expert speakers.
The half-day event on February 28 is staged in collaboration with 3PB Barristers and will connect specialists and practitioners working in this area, with a focus on the latest procedural and legal developments within private children law.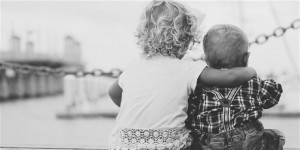 The keynote speaker will be Elizabeth McGrath QC of 3PB, who will discuss her experience and the complexity of parental alienation in Children's Act proceedings, providing clarity about the law as well as equipping attendees with the tools to deal with the issue.
Elizabeth will be joined by fellow 3PB barristers, Amy Beddis and Melissa Barlow, who are both based in 3PB's Bristol office.
Amy's focus will be on the latest developments in private children cases over the past 12 months while Melissa's session will look at how to get the most out of a Scott Schedule and how to prepare and conduct a fact find hearing.
Discussing The Parenting Apart Programme will be Claire Fielding, founder of Claire Fielding Consultancy, which works with parents who have made the decision to separate or divorce, and James Evans of Our Family Wizard, will speak about the ground-breaking platform for separated parents to organise their children's time.
Event co-organiser Jennifer Hargreaves, a family lawyer at Gregg Latchams, said: "This training event is designed for family practitioners working in private law children work. It is an opportunity to gain a clearer overview of the legal landscape, as well as obtain practical tips assist with day-to-day practice.
"This is a fantastic opportunity to hear from a broad range of specialists and a great chance to ask experts about their experience."
The conference takes place between 1:30 and 5pm at Bristol Harbour Hotel, 53-55 Corn Street, Bristol BS1 1HT
Tickets for the conference are £10 and are available through Eventbrite: https://www.eventbrite.co.uk/e/private-children-law-conference-a-practical-approach-to-the-children-act-tickets-89563600139
All profits from the event will be donated to Gregg Latchams Charity of the Year Feeding Bristol