How investors can help create positive change and the role that the food and drinks industry plays in shaping public health will be among the topics explored next week when Bristol-based green investment firm Rathbone Greenbank stages its 25th Annual Investor Day.
Chaired by Baroness Rosie Boycott, a crossbench peer in the House of Lords, Food for thought: building a healthier food system will also shine a spotlight on the state of health and nutrition in the UK.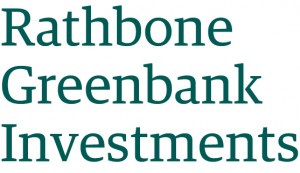 The event, on Wednesday 15 June from 1pm to 2.30pm, will be live streamed and also available to watch on demand at a later date.
Baroness Boycott, pictured, who is a trustee of the Food Foundation and Feeding Britain and chair of Veg Power – and was formerly editor-in-chief of national newspapers The Independent on Sunday, The Independent and The Daily Express – will be joined by speakers Prof Corinna Hawkes, director of the Centre for Food Policy at City, University of London, Judith Batchelar OBE, director – Food Matters International, Henry Dimbleby, author of the National Food Strategy, an independent review for government, and Rathbone Greenbank Investments stewardship and engagement lead Sophie Lawrence.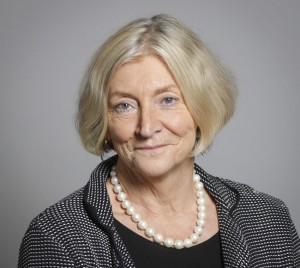 Prof Corinna Hawkes has worked for more than 20 years with UN agencies, governments, universities and NGOs at city, national and international level to support the design of more effective action throughout the food system to improve diets and prevent malnutrition, obesity and non-communicable diseases.
Judith Batchelar has worked in the food and drink industry for over 35 years starting her life in manufacturing before moving into retail at Marks and Spencer. From 2004 to 2021 she worked for Sainsbury's as director of Sainsbury's brand.
Henry Dimbleby, who co-founded the Leon restaurant chain in 2004, was given the role of lead non-executive board member of the Department for Environment, Food and Rural Affairs in March 2018. A year later the Environment Secretary appointed him to lead the National Food Strategy, which he published in July 2021.
Sophie Lawrence joined Rathbone Greenbank in January 2020. She is responsible for managing engagement activities on various ESG issues including biodiversity and nutrition, assessing the social and environmental performance of companies and conducting ESG and impact reporting for clients.
For every attendee at the live stream event, Greenbank will make a donation to the food distribution charity FareShare South West, a regional branch of the nationwide food charity which works to fight hunger through tackling food waste.
The Rathbones Foundation launched a three-year partnership with the charity in 2021 to support various programmes, including developing an employability programme, based at its new warehouse in Knowle West.
For more about the Investor Day, contact catherine.naughton@rathbones.com