A high-growth software development business and the founder of an accountancy firm – both from Bristol – are in the running for coveted Great British Entrepreneur awards.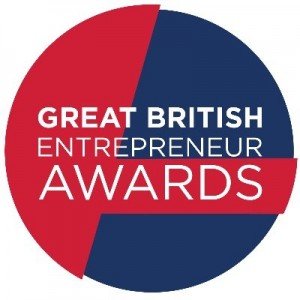 Amdaris, which also has offices and development centres in the Moldova, Romania, and the UAE, is shortlisted for Scale-Up Entrepreneur of the Year category while Ben Steele of Steele Financial Accountants, is challenging for the title of Service Industry Entrepreneur of the Year. 
The awards, which are due to take place virtually on September 23, celebrate the success of entrepreneurs who support one another, are recognised successes and make connections to enable businesses to thrive.
Amdaris's shortlisting comes hot on the heels of it becoming a four-time finalist in the Computing Digital Technology Leadership Awards.
The high-growth firm is poised for further expansion, including potential acquisitions, after securing a £6m from investor BGF last month.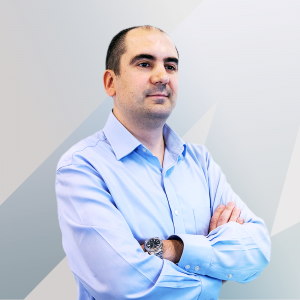 The firm, already one of the UK's fastest-growing tech companies, employs more than 200 developers in Bristol and across its centres.
It has averaged 40% annual revenue growth over the past three years to £7.2m.
Its team supply customers in sectors spanning real estate, recruitment, education, financial services and energy with a range of services including digital transformation, cloud migration and technology integration.
Amdaris co-CEO Vlad Nanu, pictured left, said: "Every award final is valuable as it recognises the efforts the efforts of the entire company in supporting our customers and in our on-going drive for growth."
Steele Financial Accountants managing director Ben Steele, pictured below, said: "I am genuinely over the moon with this news. I'm just little old me from Bristol, and now I am being recognised as Entrepreneur of the Year!"
Steele Financial Chartered Accountants look after businesses up of all sizes, from self-employed to multi-million pound companies. It has introduced cloud accounting and app technology, proving that any business of any size can benefit from efficiencies.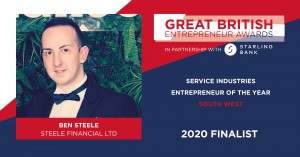 It also acts as a full finance department for many larger businesses, saving them thousands of pounds on internal recruitment of these roles.
Ben added: "When I set the business up, my main goal was to give business owners the treatment they deserved, and bridge that connection between traditional accountant and client – forming closer relationships allowing us to fully help our clients on a real-time basis – and not just looking at historical numbers."
Finalists of the Great British Entrepreneur Awards were shortlisted via live Social Media yesterday.