Small and medium-sized businesses in Bristol are being encouraged to apply for Government grants worth up to £3,000 to get faster broadband speeds and better connectivity.
Under the scheme, which runs until next March, businesses can apply for a voucher which they can use towards installing faster and better broadband.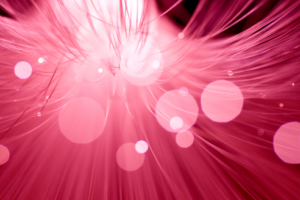 Bristol is one of 22 towns and cities across the UK taking part in the Superconnected scheme, which aims to create and attract new jobs and investment and make the UK the best place in the world to do business.
Suppliers operating the scheme in Bristol include Virgin Media Business, Talk Talk Business and Warwicknet.
Benefits of faster, better broadband include range from increased productivity and improved customer service to superior security through fast secure back-up of data.
Chair of the West of England Local Enterprise Partnership (LEP) Colin Skellett, welcomed the fund. He said: "Superfast broadband is no longer a luxury for business but an absolute necessity.
"This is a fantastic opportunity for local business in the West of England and we would encourage people to apply in order to benefit from this as soon as possible. We live and work in a global economy and this will help us to connect and grow."
Bristol Federation of Small Businesses (FSB) chairman Ken Simpson added: "The FSB strongly encourages small businesses to take up this opportunity to improve the connectivity in their business.
"These grants will help small businesses compete in the increasingly digitised market place and keep pace with larger organisations, whilst simultaneously improving productivity and customer experience."
The Superconnected programme is running alongside the UK Government's rollout of superfast broadband to rural areas. By 2017, some 95% of the UK will be able to access superfast speeds.
For more information, go to www.connectionvouchers.co.uk