Bristol's fast-growing creative firms are to gain better access to training and advice under a programme launched by the West of England Combined Authority (WECA).
The scheme, which will be funded by £1.35m from the Department for Digital, Culture, Media & Sport, will also provide advice on securing investment.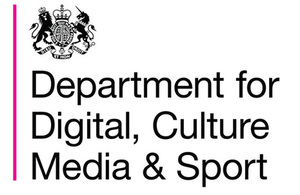 WECA will work with potential participants, partners and industry experts to design and commission a series of activities to deliver a business support programme and identify how and where to focus its efforts to achieve the most effective outcomes.
The two-year programme will run across the West of England Local Enterprise Partnership (LEP) region, which includes Bath & North East Somerset, Bristol, North Somerset and South Gloucestershire.  
Activity will be linked to other WECA business support programmes through the West of England Growth Hub and Invest Bristol and Bath.
West of England Metro Mayor Tim Bowles said: "This is terrific news. Our region is recognised for its thriving creative sector and Bristol is soon to be home to one of Channel 4's new creative hubs.
"This investment will support the work we are doing on the Local Industrial Strategy, which recognises the importance of the creative industries. We are perfectly placed to drive innovation and growth here in the region, setting the direction for our economy and pushing for future growth for the UK and the world.
"A strength of our region is the diversity of businesses and the very active networks and initiatives which reach across many sectors. Our approach will look to build on the expertise and knowledge of these networks and initiatives to help shape and deliver the programme."
WECA said its overall approach would be underpinned by the following five principles:
Align with existing initiatives to fully exploit knowledge and expertise in the region

Engage with Local Partners and Creative Industry Experts                                                     

Use learning to inform a phased approach to the programme

Actively target business with growth potential

Develop sustainable and transferable approaches for the future.