More than 30 of Bristol's cultural venues have received vital funding under a £1.57bn government scheme to help them survive the effects of the coronavirus pandemic and secure their future.
Among the diverse list, which spans music, visual art, theatre and film, are cinema and media centre Watershed, which has been awarded £731,993, Bristol Old Vic will receive £610,466 while concert venue St George's is to get £564,916.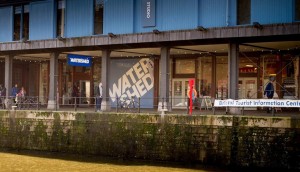 Trinity Community Arts has been awarded £329,363 and Shakespeare at the Tobacco Factory £50,000.
Museums have also benefited, with SS Great Britain Trust receiving £888,186 and Aerospace Bristol £514,000.
Some of the city's best-known clubs have also received funding, including Loco Klub, which gets £83,000, and Motion Events – which owns the Motion super club – £884,796.
Others to get funding include Arcadia, which mounts spectacular events featuring installations and structures at festivals around the world, (£237,826) and music post-production studio Optimum Mastering (£50,000).
They are among 1,385 cultural and creative organisations across the country receiving urgently needed support from Arts Council England as part of the Department for Digital, Culture, Media and Sport's Culture Recovery Fund.
The cultural sector has been hit harder than most others during the pandemic, with many venues only recently re-opening – and then with a much-reduced capacity due to social distancing.
Many have been forced to make redundancies and, with the government's furlough scheme coming to an end, could be looking to make further staffing cuts.
Watershed said it would use its funding to re-instate the reserves that were used for survival during the pandemic, and to invest in some specific business development that will help it navigate the changed operational environment.
Some of its core programmes, such as its funded artist residencies, that were put on hold will now be restarted.
The Old Vic said its funding would support the historic theatre's survival for the immediate future, after losing 75% of its income overnight in March.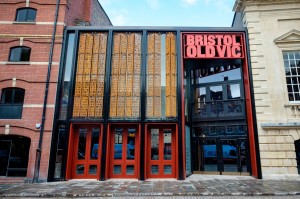 Crucially, it will enable the organisation to plan its recovery and begin to make work once again in collaboration with the creative sector's workforce, who have been acutely affected by the pandemic.
St George's will continue to deliver a reduced programme of appropriate, Covid-secure performances to support its communities, audiences and artists. It will also adapt its business plans and operations to ensure its ability to tackle the continued challenges this crisis will present. 
Watershed CEO Clare Reddington said: "We are extremely grateful for the hard work of our teams and the support of our audiences and partners that made this such a smooth process, but our financial situation remains precarious – especially with the threat of further lockdowns ever present.
"We are relieved and grateful to have been awarded this funding, which will help us navigate whatever further crisis 2020 holds, and will enable us to undertake a process of refining and fine tuning our business model.
"We will also invest in our fundraising capacity and internal inclusion support to ensure we can face the future with the competencies and capacities we will need. 

"Ultimately this grant will enable us to continue doing what we do best; produce an inclusive and future-facing creative community championing engagement, imagination and ingenuity, working locally, nationally and globally from our home in Bristol." 
Bristol Old Vic artistic director Tom Morris said: "This is fantastic news for many arts organisations all over the country. For Bristol Old Vic it is transformative. Immediately, it keeps us open and prevents another devastating round of redundancies.
"Beyond that, it gives us a solid platform from which we can contribute to the economic and social recovery which must follow the pandemic over the next two years."
St George's CEO Suzanne Rolt said: "Today, we are able to breathe a huge sigh of relief. This funding will safeguard St George's in the short term, after the devastating impact that Covid-19 has had on our organisation, along with the wider cultural sector.
"We know how vital culture is to the health of our society, and we are looking forward to the role St George's will play in the recovery of our communities."
Bristol Old Vic photo: @JonCraig