Lawyers from TLT have advised administrators on the £56.5m sale of UK camping equipment retailer Go Outdoors to a newly-incorporated subsidiary of owner JD Sports Fashion, which has allowed its 67 stores to stay open.
Bristol-headquartered TLT's multi-disciplinary and cross-jurisdictional team gave strategic advice and support to administrators Deloitte and directors of Go Outdoors, which employs more than 2,000 staff.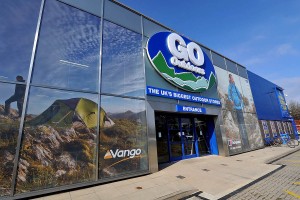 The TLT team, led by partner Alastair Lomax alongside legal director Tom Ward, encompassed a wide range of expertise, including banking and restructuring, real estate, employment, corporate, commercial and tax in England & Wales, Scotland and Northern Ireland.
Go Outdoors is among a raft of retailers to face unprecedented challenges, first from the shake out on the high street sparked by the rise of online shopping and then the impact of the coronavirus pandemic.
The 'pre-pack' deal with JD Sports, which originally bought Go Outdoors in 2016 for £112m, means the group will have an initial 12-month licence to continue to trade from all of its stores.
Alastair Lomax, pictured, said: "This is a period of untold uncertainty in the retail sector and we are pleased to have supported a transaction which preserves so many jobs and puts the Go business in such a strong position at such a critical time.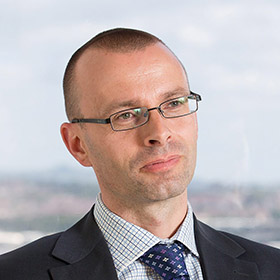 "This is a signature restructuring and we will no doubt see a further reshaping of the market as other businesses in the sector take action in response to the unfolding impact of the pandemic."
The JD Sports board had considered a number of strategic options for Go Outdoors, including marketing it for sale.
Executive chairman Peter Cowgill said: "As a consequence of Covid-19, Go Outdoors was no longer viable as previously structured and would have absorbed capital at an unsustainable rate for the foreseeable future.
"Having investigated all available options for the business, we firmly believe that this restructuring will provide Go Outdoors with a platform from which it can progress whilst remaining a member of the group. Most importantly, we are pleased that it will protect the maximum number of jobs possible.
"We look forward to having positive conversations with landlords and agreeing new flexible lease contracts which reflect the widely reported challenges of reduced consumer footfall."
TLT has a strong pedigree in the retail sector and last month advised on the sale of iconic British menswear brand T.M. Lewin to SCP Private Equity.