Construction of the final phase of Bristol's Paintworks creative quarter is on course to finish this summer, bringing more commercial and public space and nearly 100 new homes to the highly successful mixed-use development.
South West property agency Alder King, which has marketed Paintworks on Bath Road since it was launched 19 years ago on the site of a former trading estate alongside the River Avon, says the fourth and final phase, pictured, is already attracting new occupiers and much interest. 
The commercial element of the new phase, which is being developed by Rengen, a Bath-based subsidiary of Bristol property group Iesis, will add a further 23,000 sq ft in two buildings to the scheme.
There will also be 93 residential units, a new public piazza, a courtyard and additional visitor parking.
According to Alder King, two commercial units have already been sold and four others are under offer.
The commercial space is arranged mainly on the ground floor of two new wharf-style buildings facing the main entrance to Paintworks, which has become one of Bristol's top creative sector hubs and a magnet for design and media firms, including product designers Cruz, creative business collective Istoria Group and PR agency Purplefish.
One building, called The Piazza, has a south-facing courtyard with most of its studio offices fronting onto either the public piazza or courtyard, or both.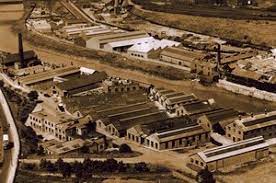 The second building, The Colthurst, has an iconic curved end facing the piazza with a number of studios/offices and a shop arranged around an atrium courtyard. There are also studio offices on the river frontage, where a pond and chill-out area are also being built.
Alder King office agency team associate Tom Dugay said two units providing 1,062 and 1,572 sq ft of studio space had been acquired in shell condition by a private investor.
They are now being fitted out and will be offered to rent in the coming weeks.
The remaining Phase 4 units are available in a range of sizes starting from 388 sq ft and can be combined to create larger sizes.
A unit from one of the earlier phases has also secured a new occupier – Scott Aerospace, an engineering specialist in designing, manufacturing, repairing, servicing and testing equipment in the aerospace sector.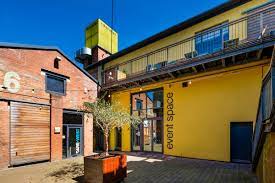 "Paintworks has been a phenomenal success ever since the first previously derelict industrial buildings were converted into a vibrant mixed-use community nearly 20 years ago," Tom Dugay added.
"It continues to attract a raft of creative-minded people and companies."
In Phases 1 and 2, some 140,000 sq ft of existing industrial buildings was converted by London-based niche developer Verve Properties, which acquired the site in 2003, into studio/offices, live/work and residential spaces, built around cobbled streets, courtyards, a café/bar and an event/exhibition venue.
The third phase in 2018 was largely made up of residential and live/work units by Crest Nicholson with a further 55,000 sq ft of offices ranging from small units to iconic larger buildings.
Rengen, which specialises in complex, brownfield sites in sensitive locations, acquired Paintworks' fourth and final phase from Verve in 2019.