The world's largest independent mobile solutions company Somo has chosen Bristol to set up a specialist engineering centre, adding to the city's growing reputation as a hub for technology and innovation.
The base, one of the first of its kind, will focus on developing licensed mobile products and platforms.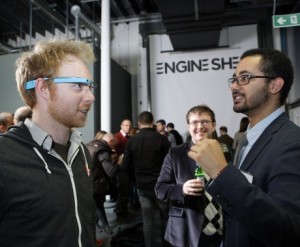 Somo chose Bristol as the city sits within a cluster of more than a dozen respected universities and fits in with its plans to develop a graduate and apprenticeship programme at the new facility.
The move also adds to the city's growing reputation as a hive of technological innovation. It follows a string of recent announcements demonstrating the region's emergence as a national centre for technology.
These include Bristol-born SecondSync joining Twitter, Somerset-based solar-powered drone maker Ascenta being acquired by Facebook, and digital solutions company Kainos announcing the opening of a new office in Bristol.
Somo works with companies to increase sales and customer engagement through intelligent mobile strategy and creative mobile marketing and development. It will launch in Bristol with 20 engineers in mobile and connected device license software. The company has grown by more than 100% in the past year, hiring 60 additional staff around the world and working with clients including Audi, DeBeers, BP, The New York Times, AirAsia Expedia and many other significant global brands.
The engineering facility will enable Somo to ramp up its work on its licensed software business. The hub will also meet growing demand for the company's mobile platforms for business use, such as its flagship Lithient App Tracker, which is in use across the globe.
Somo's Bristol employees will add to the company's global workforce located in London, New York, Singapore, Berlin, San Francisco and Los Angeles.
Invest Bristol & Bath (IBB), the inward promotion agency responsible for attracting companies into the region, has been working closely with Somo on the decision, helping to further promote the strength of the region as a tech hub and its quality of life.
It took just six weeks for IBB to secure the company in the region after receiving the initial enquiry. IBB has helped Somo host a series of innovation showcases at the Engine Shed to increase awareness of its activity in the area and boost recruitment and is continuing to help the company employ the skills it needs as well as advising on government funding available in the region.
Somo CEO and co-founder – and University of Bath MBA graduate – Nick Hynes, said: "The expansion of our business is testament to Somo's veracious demand for top quality software engineers. Due to its increasing reputation as a tech hub and the fact it is situated within a stone's throw of some of the UK's most renowned universities, Bristol was an obvious choice. We're proud to nurture new engineering talent and spearhead the tech recruitment drive, both in London and here in central Bristol."
Prof Joe McGeehan, chair of Invest Bristol & Bath and director of Toshiba's Telecommunications Research Laboratory in the city, said: "This is fantastic news for Bristol & Bath and is another example of how the region's tech cluster is gathering momentum and competing on a national stage.
"Bristol's high quality of life is becoming increasingly well known, with high profile accolades such as last month's nomination from the Sunday Times of Bristol as the best city to live in Britain. There's a growing opportunity for the regions to capitalise on the growing appetite among companies to set up in locations outside London where they can avoid the high costs of the Capital but still attract and retain the right staff, and Bristol & Bath offers all this and more."