The Bristol office of mid-market private equity firm LDC has made an £18m minority investment in global pharmaceutical development organisation TMC Pharma Services.
Hampshire-based TMC's products specialise in innovative treatments for rare diseases and oncology.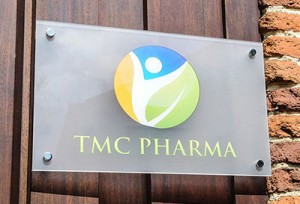 It has successfully supported more than 150 'orphan' drug designations in the past 10 years in the US, EU, Japan and Australia.
Orphan drugs treat rare medical conditions and would not be profitable to produce without government assistance.
Established in 2001, TMC provides a full range of expert pharma and biotech support services, from pre-clinical to post-marketing, for human medicines and devices.
It operates globally across four offices and hubs in the UK, Ireland, Japan and the US, and has more than doubled its revenues over the past five years to £11.8m.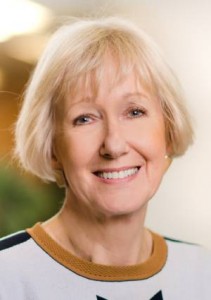 Its UK-based senior team is supported by a worldwide network of more than 900 contracted associates, many of them the best subject-matter experts in medicinal product development.
LDC's investment will help TMC to further expand into the US and Asia markets. It also plans to double the number of full-time employees over the next five years and open new offices in key international markets.
The transaction was led by Dewi Hughes, partner and head of the South West & Wales at LDC, and investment director Stefan Gunn, with both joining the TMC board to support the existing management team led by co-founder and CEO Julie Matthews and COO Carol Woodward.
Pharma expert and entrepreneur Thomas Engelen is also joining the board as non-executive chair as part of the transaction.
Julie Matthews, pictured, said: "Our unique business model has worked outstandingly well over the last 20 years, including navigating a challenging COVID period successfully.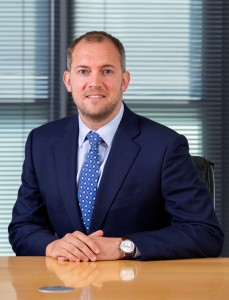 "We have been delighted to help many clients to bring valuable treatments to patients, especially those with rare and orphan diseases with few therapy options.
"Now, with LDC's support, we are entering an exciting next phase, where we will further strengthen our team, and expand our global reach, for the benefit of patients with unmet medical needs, our clients and for our staff and associates.
"LDC's relationship-focused approach, coupled with their sector knowledge and experience of supporting international growth strategies made them the perfect choice of partner to support TMC on the journey ahead."
Stefan Gunn, pictured, added: "Julie and Carol lead an incredibly strong team and have built a market-leading reputation in the healthcare sector. We're looking forward to helping the team to build on this momentum in the UK and overseas."
LDC was advised by EY (corporate finance), Blake Morgan (legal), PWC (financial and tax due diligence) and BDO (commercial due diligence).
TMC was advised by London, New York and Mumbai-based corporate finance firm Torreya, with legal services supplied by Edinburgh-headquartered law firm Shepherd and Wedderburn.
The investment builds on a successful year to date for LDC's South West & Wales team and follows its investment in Bristol-based cake manufacturer Cakesmiths and its exit from documentary maker Plimsoll Productions, also based in the city, in a £131m transaction with ITV.