A Bristol healthtech firm developing a self-monitoring app for people with serious eye conditions has secured £2m to launch it in Germany.
Founded in 2018, OKKO Health has pioneered a range of apps for sufferers of Macular disease, the leading cause of sight loss in developed nations. It affects more than 1.5m people in the UK alone.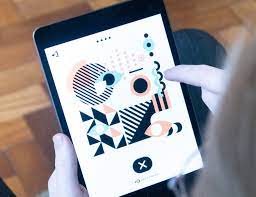 OKKO's apps provide patients with the ability to self-monitor their condition through a simple interactive smartphone game.
Played regularly, the game, pictured, can inform clinicians, and patients, of changes in visual acuity, sensitivity to contrast, distortion, and colour vision.
These data points become cues for clinical intervention. The ultimate aim is to make precision ophthalmology a reality and protect sight.
The pre-seed round funding supports the creation of new aggregate datasets, providing opportunities to better understand how to target treatments for macular degeneration through the deployment of AI in the form of machine learning algorithms.
The firm had previously attracted investment from angel investors from across the UK and internationally with expertise across health, data, finance and software products.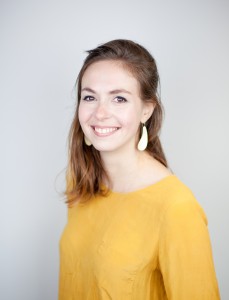 The latest round was led by Dieter von Holtzbrinck Ventures (DvH Ventures), based in Cologne, from its Digital Health Fund. The funding will support the launch of the app in Germany.
OKKO founder and CEO Dr Stephanie Campbell, pictured, said: "This funding will support an important foothold in the German healthcare market, a key step in our global growth. It brings us closer to our vision to get predictive eye health care into the hands of people worldwide and protect our most valuable sense."
Fabian von Trotha from DvH Ventures added: "OKKO doesn't simply replicate the eye chart on a smartphone, it's a whole new way of measuring sight.
"And the team has shown excellent traction to date, partly testament to its clinical experience. Stephanie has both clinical and vision science expertise and this gives her deep, first-hand, market understanding, which is hugely valuable in the digital health space."
OKKO chair Dr Claire Novorol, who is also co-founder and chief medical officer at German health AI group Ada Health, added: "This funding round brings OKKO one step closer to our vision of patient enablement and precision ophthalmology.
"The platform enables proactive monitoring and optimal timing of medical interventions, such as the blockbuster anti-VEGF drugs. In many cases, pharmaceutical intervention can come too late for those with macular disease. By putting monitoring literally in the hands of the patients, the frequency of measurements can be dramatically increased, creating early warning signals for treatment."
OKKO's CE-marked product, co-developed with support from Innovate UK and The Macular Society, has already undergone beta testing and has been validated through multiple academic and clinical studies.
It is now being piloted by several clinical partners in the UK. Its launch in Germany will enable the gathering of market evidence for national reimbursement, a novel aspect of the German health care system, through studies in hospitals and clinics.