Health and social care consultancy Finnamore, which has an office near Bristol, has been acquired by GE Healthcare, part of the global GE group.
Under the deal, financial details of which have not been released, GE Healthcare's UK consultancy arm, formerly Performance Solutions UK, becomes GE Healthcare Finnamore.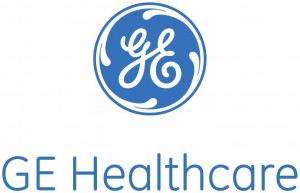 Joint staffing has reached 70, many of them former clinicians, engineers and management consultants. Staff will remain at Finnamore's South West office at Badminton and the new firm will be led by John Deverill, formerly managing director of Finnamore.
Finnamore was formed more than 20 years ago and has award-winning expertise and relationships in the UK market. The acquisition takes place against a backdrop of increased financial and clinical pressure caused by an aging population on the NHS and a political drive to seek major cost cuts and reforms.
NHS England recently said it faces a potential £30bn funding gap by 2020-21 if services continue to be delivered in the same way.
GE Healthcare Finnamore will focus on partnering with NHS and other UK health and social care providers to help them improve operational efficiency, clinical outcomes and patient experience. The company will offer strategic consulting capabilities across integrated care, performance transformation, organisational development, finance and change management.
Mr Deverill said: "This brings Finnamore together with one of the world's leading healthcare companies, both with a shared vision to improve health and well-being and to support the development of patient-focused, integrated care.
"We are creating an organisation that can grow and broaden its capabilities to help the NHS and other health and social care providers to improve their financial, operational and clinical performance on a sustainable basis using consultancy, technology, data analytics, and capital."
GE Healthcare UK general manager Karl Blight added: "GE Healthcare is investing in advisory capabilities as part of the company's objective to become a true strategic partner to our customers. GE Healthcare Finnamore's consultants bring a real depth of expertise to help our UK customers address many of the efficiency challenges they face day to day."