Bristol and West of England China Bureau members will return to their roots for the first China Pow Wow of 2019 next week following a series of outreach events held across the region. 
The special celebration at Bristol's M Shed on Thursday evening will review progress made last year and outline the bureau's visions for the future.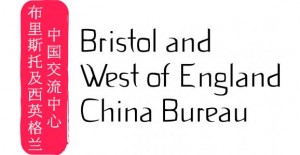 Hosted by director of business initiatives Richard Lowe, the Pow Wow will reveal a number of exciting initiatives and new contracts. 
Bristol and West of England already enjoy strong links with China, particularly Bristol's sister city of Guangzhou and the wider Guangdong region. Guangzhou is China's third-largest city while Guangdong is an industrial powerhouse with vibrant tech and advanced manufacturing sectors.
Richard Lowe said: "Recent successes have opened up further potential for exporting goods to China. 
"As an organisation we are now looking at future developments and want feedback from our members and companies working in and with China." 
At the gathering, members will gain insights on Chinese culture and learn about Bristol Museum's collection of Chinese glassware items, which were created in China and now have a home in Bristol. 
Richard added: "We are anticipating a momentous step change in trading with China in 2019, working in partnership with one of the biggest trading nations in the world.
"During our evening we will take some time to share the China Bureau's vision for the future and to reflect on Bristol and West of England's China heritage and present-day developments." 
Spaces are limited and members and visitors are advised to book early. Members may invite one free guest. 
The evening starts at 6pm with networking, nibbles and drinks before keynote talks by Richard followed by Kate Newnham, senior curator, visual arts, and Caroline Booth-Morris, corporate partnerships manager, Bristol Culture, at Bristol Museum & Art Gallery.
For more information, visit http://www.chinabureau.co.uk/