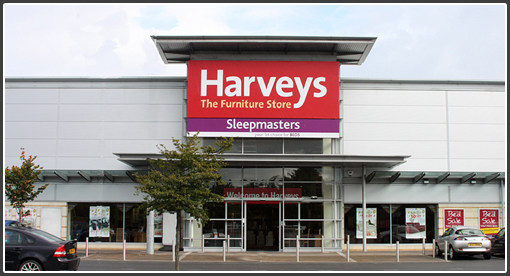 UK furniture retailer Harvey's has taken over the former MFI warehouse in Avonmouth that has been standing empty for two and a half years.
Commercial property specialists Colliers International acting jointly with BNP Paribas and Burbage Realty negotiated the surrender of the lease on 66,000 sq ft distribution depot and agreed the sale of the building to Formal Investments.
The deal will see the taken over by the Harvey's Furniture chain.
Harvey's – sponsors of ITV's Coronation Street – is the UK's largest furniture specialist with more than 150 stores nationwide including branches at Cribbs Causeway and Brislington. Its store network is supported by one of the most complex infrastructures in the country handling almost 7,000 home deliveries each week.
It will use the depot, on the Western Approaches business park, as its main distribution centre for the South West and Wales.
Colliers International industrial specialist Jonathan Allen, who helped broker the deal, said the warehouse was one of the last large units available in the region.
"It was very satisfying to sign off this deal between Christmas and the New Year – at a time when the industrial sector is generally dormant – and end the year on a high note," he said.
"Avonmouth continues to attract interest because of its unrivalled position at the centre of one of the country's main distribution hubs. It is also encouraging to see such a major player on the retail scene bucking the downturn and consolidating its West Country operations."
Cheltenham-based Formal Investments have a successful track record of making speculative purchases and finding tenants in a short time. In 2010 they secured TNT Post as a tenant within three months of buying a 125,000 sq ft distribution centre in Rugby and last year totally refurbished a 29,000 sq ft furniture showroom in Gloucester, converting it to office use and securing Gloucester City Homes as a tenant before the completion of works.
Formal Investments director Nicholas King said: "We are pleased to have purchased a property of this size in such a prime location and delighted to have secured the tenancy of Harvey's so quickly."
Colliers International, BNP Paribas and Burbage Reality acted for MFI. Lewis and Company advised Formal Investments and Steinhoff Group.