A tech platform set up by a Bristol social enterprise to link community tree-planting groups with businesses that have unused land has secured funding to help it grow into a national operation.
Called Project Vana, the platform has been devised by TISCreport, a business set up in in 2016 by serial entrepreneur Jaya Chakrabarti MBE to provide a digital solution that increases transparency in the supply chain, so ensuring companies comply with the Modern Slavery Act.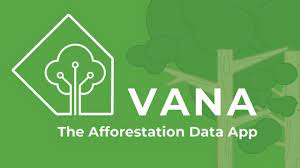 TISCreport, a certified B Corp, is now the world's largest corporate transparency platform of its kind and the largest anti-slavery register, tracking some of the globe's largest public and private sector organisations.
Project Vana aggregates 'eco-transparency data' through HM Land Registry, revealing disused corporate land that can be joined up with communities wanting to plant trees to improve their neighbourhood and help tackle the climate emergency.
Research by the Intergovernmental Panel on Climate Change shows that trees in cities combat climate change directly by storing carbon and indirectly by cooling urban areas down – so reducing energy demands.
Project Vana has already had support from Geovation, an accelerator formed by Ordnance Survey with HM Land Registry to help specialist geospatial and property start-ups.
Its prototype phase was also funded by the government's UK Research and Innovation during the pandemic lockdown, which confirmed its view that businesses were the best hope of enabling the UK to hit its tree-planting targets.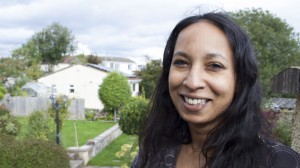 Since then, Project Vana has received bespoke support from Innovate UK EDGE, which is delivered in the South West by regional business help organisation Business West, and project funding from Innovate UK to help it scale up and bring together organisations to devise tree-growing and net zero opportunities. Financial details of the funding have not been disclosed.
Jaya, TISCreport's CEO, pictured above, said: "Corporations grow to such a size that different things get compartmentalised into marketing and finance and compliance, and sales.
"And a lot of these different departments don't know what is owned by the entire entity.
"In some instances, they will own bits of land that they didn't know existed. While they're trying to plant trees in India or adding in wind farms in various other countries, they fail to see is the potential in their own assets."
Business West membership director Emma Carter, pictured below, added: "The reason Business West exists is to provide real value for businesses in the region.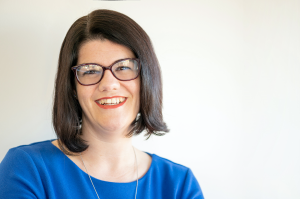 "We are thrilled that we have been able to make a difference to a small local business with huge ambition and strong purpose.
"Project Vana is a great example of the types of initiatives businesses can get involved with as they progress on their net zero journeys."
Jaya, who is also of president of Bristol Chamber of Commerce & Initiative, part of Business West, made her name in the creative industries as co-founder of Nameless, one of Bristol's leading digital agencies, which she set up in 1999.
She received an MBE in 2014 for services to the creative digital industries and community in Bristol.
She added: "The beauty about being involved with the Bristol Chamber of Commerce, which forms part of Business West, is the link to great organisations like Innovate UK.
"We're so small, just five people, so we would never have been able to take advantage of the opportunities without that support and those connections. It really has made a difference being part of that family."