Channel 4's Indie Growth Fund has taken a minority stake in Bristol-based TV documentary maker Five Mile Films – its first local investment since the broadcaster announced last year that it was to set up a creative hub in the city.
Five Mile Films was set up last September by former Channel 4 head of documentaries Nick Mirsky, who ran the team responsible for key series and brands including 24 Hours in A&E, Educating Yorkshire and First Dates.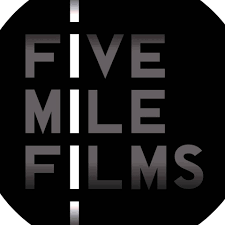 Prior to that Nick worked at the BBC across documentaries, arts and business output and was the executive producer responsible for Louis Theroux and the BBC 2 documentary strand Wonderland and a range of single documentaries and dramas.
Channel 4's Indie Growth Fund was launched in 2014 to provide additional support to the UK independent creative sector by providing access to funding for indies based in the UK to help them to grow and develop their business. It has made 16 investments and there are now 12 companies in the portfolio. Financial details of the Five Mile Films investment have not been disclosed.
Indie Growth Fund head Caroline Murphy said: "Nick has an excellent track record as both a commissioner and a programme maker so we're looking forward to helping him build a creative team who can produce at scale outside of London."
Nick Mirsky said: "I am delighted to be teaming up with the Channel 4 Indie Growth Fund and really look forward to growing a business in Bristol." 
The Five mile Films team already includes Anna Llewellyn, who has directed shows such as A Very British Hotel, Inside Birmingham Childrens' Hospital and 24 Hours in A&E and former Dragonfly head of production Yvonne Bainton.
Five Mile Films also recently announced its first series commission, The Dog House, for Channel 4 and as it grows will specialise in producing innovative cross-genre projects often mixing drama with documentary, popular factual multi-part series as well as authored and observational factual output.
Channel 4 announced its plans to open a Bristol creative hub, employing around 50 people, last October under its plan to decentralise decision-making and programme commissioning out of its London, where it has its national headquarters.
The hub will open in the city's Finzels Reach waterfront development this autumn.