A Bristol tech firm that develops highly specialised software for the renewables industry has secured grant funding to create new digital tools that will support the construction of offshore wind farms.
Sennen will use the £112,000, awarded by the Offshore Wind Growth Partnership (OWGP), to expand its software's functionality at a time when the offshore wind sector is forecast to expand to seven times its current size over the next decade.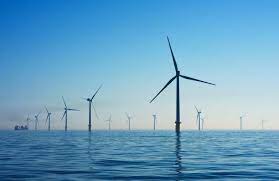 At present much of work linked to building wind farms offshore is done manually, making the process unwieldy and inefficient.
Sennen's sophisticated alternative will reduce risk and deliver significant cost savings.
Its software will go beyond making renewable energy operations safer and more efficient to giving offshore wind farms operators a single system that allows them to move seamlessly from construction to the operations and maintenance phase.
Sennen chief technology officer Paul Grimshaw, pictured, who co-founded the business in 2015, said: "We have been focused to date on creating digital game-changing solutions for the operations of wind farms but we know that safe and efficient management of works during the construction phase is a key challenge.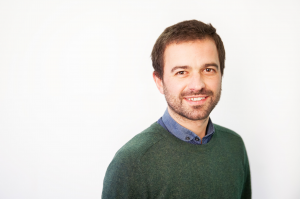 "Handover from construction to operations is a significant and complex milestone in the lifecycle of an offshore wind farm.
"Providing operators with a single system that bridges this transition will be invaluable, ensuring no loss or duplication of data and removing the pain points of changing systems at a critical moment.
"We are excited to be expanding the role we play in digitising the sector and helping to accelerate the clean energy transition. We share our customers' mission to maximise renewable energy generation and we flex our system to their needs, and this new functionality is just one example of this in action."
OWGP programme manager Claire Canning added: "Since first securing OWGP funding in 2020, Sennen has demonstrated significant impact in offshore wind operations, securing major contracts both in the UK and overseas.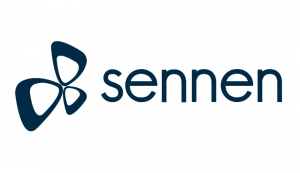 "Expanding their capability to support and de-risk offshore wind construction is not only a game-changer for the industry but demonstrates ambition for further growth and direct alignment with OWGP KPIs."
The total cost of developing the new application, which will be available from mid-2023, will be in the region of £225,000.
The Sennen team has decades of industry experience having worked with market-leading operators, both on and offshore.
It has been a technology partner for London Array, the 175-turbine offshore wind farm 20km off the Kent coast, having built a system which transformed the way the project – one of the world's largest wind farms – operates.
It has also worked EDF Renewables and leading renewable energy infrastructure and private equity investment manager Foresight Group, for which it developed a system to help it manage its portfolio of renewable energy and sustainable infrastructure investments.