Bristol tech firm Anaphite has received £425,000 to fund its work investigating new ways of using advanced materials, including developing an 'electronic nose'.
The firm, based in the city's Unit DX incubator, was launched by Sam Burrow and Alexander Hewitt after they left university to look at ways to exploit the potential of graphene – the 'supermaterial' that is stronger than steel but thinner than paper.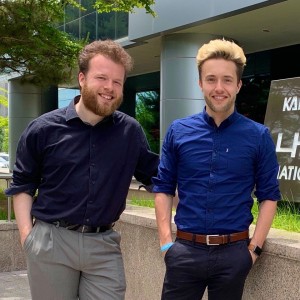 Anaphite's work has already attracted grants totalling more than £500,000 over the past year from Innovate UK. Now 22 Bristol-based entrepreneurs – all members of Bristol Private Equity Club – have invested a total of £222,000 into the firm along with £203,000 from other sources.
The funding will be used to develop the firm's work in using advanced materials in gas sensors, including developing an 'electronic nose' that could be used in safety and health scenarios such as detecting hazardous gases, indicating when food has gone off, monitoring gases in patients' breath and monitor harmful pollutants in cities.
Part of the funding will also be used to further Anaphite's work on batteries using graphene as it has high electrical conductivity, high strength and high thermal conductivity. The firm is investigating how it can be used to prolong battery life and improve charging speed so that devices do not have to be charged for as long or replaced so often.
Anaphite chief operating officer Alexander Hewitt, pictured above, right, with Sam Burrow, said: "The fact that people with a wealth of diverse business experience believe we can succeed, makes us excited and optimistic about the future. They see the scalability of the business and the potential impact it can have."
Bristol Private Equity Club has matched a pilot Regional Angel Investment Accelerator (RAIA) Innovate UK Grant – part of a programme managed by world-leading incubator SETSquared in Bristol designed to encourage angel investment into South West businesses.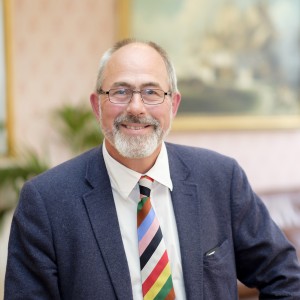 Bristol Private Equity Club founder Jerry Barnes, pictured, said: "This is an exciting business that has got so much potential to develop materials that will influence life in many areas in the future. The fact that so many of our members were interested shows the fantastic potential of Anaphite.
"We look for Bristol businesses that have scalability and can make a real difference to the way we live our lives in the future."
Anaphite was last year named among the 40 best hi-tech start-ups in Europe.
BPEC has 90 successful entrepreneurs and businesspeople from the Bristol area with capital to invest as club members. Since it was founded three years ago the club has invested more than £6m into 21 different businesses.