A Bristol-based biotech firm aiming to tackle the lack of satisfactory treatments for gut inflammation has raised £300,000 to get its first production onto the market.
University of Bristol spin-out Ferryx is preparing to launch the probiotic as a food supplement while also taking it through a clinical trial in patients with inflammatory bowel disease.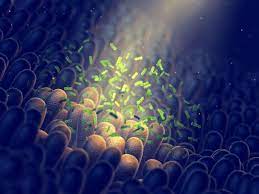 Gut inflammation is an excruciating condition and one form, inflammatory bowel disease (IBD), affects 6.8m people worldwide.
Despite its high prevalence, a lack of satisfactory treatments leaves sufferers reliant on medications with significant negative side effects.
As a result, patients turn to probiotics as they are regarded as safe and natural alternatives to conventional drugs and their associated side effects.
Ferryx's lead product FX856 is a probiotic with demonstrated anti-inflammatory properties that survives and thrives during active inflammation.
Currently there is no available probiotic that can function during periods of active inflammation.
Ferryx, which is based at the Future Space incubator on UWE Bristol's Frenchay Campus, raised the seed capital from Deepbridge Capital, a Chester-based fund that supports highly innovative, fast-growing businesses.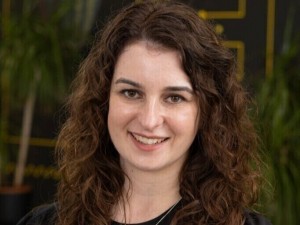 It was founded by CEO Dr Jenny Bailey and CTO Dr Tristan Cogan to research and produce live biotherapeutic products for human and veterinary use.
Incorporated in 2019, it was the 2020 runner-up in the University of Bristol New Enterprise scheme funding awards, the winner of the TechSPARK SPARKies 'Good' Award and, in 2021, won the 'Best Elevator Pitch' at the Tech-Xpo event run by Bristol incubator SETsquared.
Dr Bailey, pictured, said: "We are delighted to be working with Deepbridge. Their expertise in the life sciences sector adds significant value to this investment and we feel that they are our ideal partners at this pivotal time as we look to launch our first product and work towards clinical trials."
Deepbridge Capital investment director, head of life sciences, Ben Carter added: "Jenny and the team at Ferryx absolutely represent the inspiring innovators that we look for in early-stage life sciences companies.
"We are delighted to be supporting another great university spin-out in the burgeoning UK life sciences sector." 
Deepbridge's capital was provided via the Deepbridge Life Sciences EIS and SEIS funds.
Ferryx was advised by Bristol-headquartered law firm VWV.