Bristol-based language training company Living Learning English is on its way to Brazil as it continues to tap into a large and growing global demand for personalised English.
Living Learning English (LLE) arranges for people wanting to learn English to stay with a tutor in their home, immersing them in the language and offering a tailor-made service for business people, students and even politicians.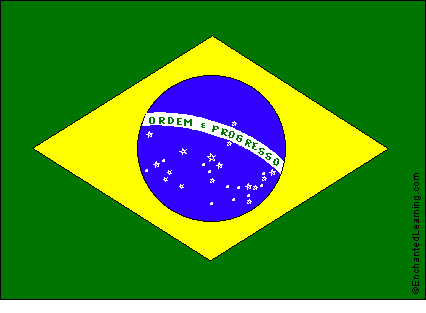 Principal Kate Hargreaves, who established the business 19 years ago, is now planning to attend a trade mission to Brazil – one of the fastest-growing markets in the world and host of the World Cup and Olympics over the next two years – organised UK Trade and Investment (UKTI).
LLE has a turnover of £2.5m and employs 10 staff at its offices in Portland Square but major growth in recent months means it is looking to expand its workforce.
Kate said: "A lot of our clients are business people who would not find it easy learning in a language school environment so they feel more comfortable learning on a one-to-one basis in someone's home.
"This also means they can learn the type of English suitable to their business requirements and while our students are here they also tend to spend money in the local economy, visiting sites, eating out and buying in local shops."
The company brings around 2,000 students a year to the UK including the head of a Russian ceramics firm, the director of the Spanish railway network and European government ministers as well as school age pupils sent by their parents.
The company's 450 teachers are carefully vetted and their teaching standards assessed. Most have worked in business themselves.
LLE uses agents overseas to bring students in and has seen big demand from Russia, Ukraine and also France and Spain, where the effects of the recession has meant many business people and managers need a good standard of English to apply for new jobs on the international market.
"Recently we have been targeting the South American markets and we've just been contacted by a Brazilian technology company who found our website so we're hopeful that word will spread around before my UKTI visit to Brazil. I will be going to Taiwan soon to attend a series to business to business meetings there.
"The help we have received from UKTI has been invaluable. All our work is dependent on overseas markets and when we started-up we got help under the Passport to Export programme which helped fund our visits abroad and with translation work. They have also helped pay for my marketing trip to Taiwan and an important industry networking event in Vienna.
"UKTI has been particularly useful for a small company like ours that has to operate globally. In addition to the financial help we also get advice on specific markets and good feedback on our marketing."
UKTI international trade adviser Hilary Green said: "Living Learning English has established a strong reputation in its field and is bringing more people than ever to Britain to learn the language and culture.
"UKTI has been able to help businesses like LLE through Passport to Export, the Gateway to Global Growth programme and the new High Impact in Growth Economies programme, funded by the European Regional Development Fund. This has allowed Kate to visit Brazil with other British companies to attend an English Language Teaching event in Rio, organised by UKTI."