Some of Bristol's most dynamic entrepreneurs are among the shortlisted entries for a major new awards scheme celebrating the West of England's inspirational small businesses.
The inaugural Enterprising West of England 'Ones to Watch' awards take place next week to champion the region's most exciting entrepreneurs, start-ups and SMEs.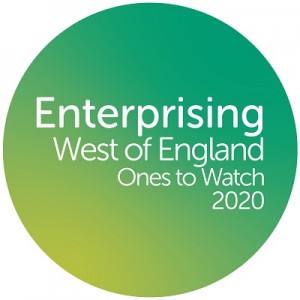 Some 27 outstanding individuals and firms are going head to head in nine categories aimed at finding the best small businesses across Bristol, Bath, South Gloucestershire and North Somerset, as well as the region's most promising BAME, young and female entrepreneurs.
Freelance Mum, the Bristol-based group that supports, promotes and connects mothers who work as freelancers across the South West, is competing for the Contribution to Place award against Weston-super-Mare PRIDE and Bath Carnival.
The category celebrates the contribution of businesses that put back into the community.
Freelance Mum founder Faye Dicker started the business in 2013 as a blog and podcast to help freelance parents connect. The networking events were launched a year later after Faye realised there was a need for parents to meet face to face to network and, crucially, bring their children.
Vying for the Young Person in Business title are Jess Saumarez of Bristol-based Hedira, which has developed a free-to-download app to help people with indoor plants care for them through tailored and smart notifications and Ellie Webb, founder of Bristol-based Caleño Drinks, which makes tropical non-alcoholic spirits.
Contenders for the Female business leader title are all from Bristol – Hannah Turner, who hand makes ceramics and textiles, Frances Good of Hotpod Yoga, which was formed it 2013 and opened its Bristol gym in 2018, and Danielle Neill, a print designer specialising in hand painted, digitally printed luxury silk scarves.
In the running for the BAME Business Leader award from Bristol are Sadia Yusuf of Ethiopian Chilli Sauce, while the Leader of Environmentally Sustainable Business title is being contested by Andy Sheperd of Groovy Grains, Simon Bellamy of Too Many T-Shirts – a Bristol business recycling t-shirts into blankets – and Kath Senior of EcoStardust – a biodegradable glitter company.
Kath Senior said: "I am delighted to be nominated for these awards alongside a number of fantastic businesses pioneering some truly ingenious products and services.
"We have a wealth of entrepreneurial talent across the West of England and these awards will help showcase and raise awareness of the achievements of our business community, which has been brought together by Enterprising West of England."
There are also separate categories for businesses and entrepreneurs based in each of the local authorities making up the West of England – Bristol, Bath & North East Somerset, South Gloucestershire and North Somerset.
Challenging for the Bristol award are Rerun Streetwear, U.D.O Audio and Wastesource, while the South Gloucestershire category is being contested by British Corner Shop, Pitchmark Group and Discover Your Bounce.
The Enterprising West of England 'Ones to Watch' awards 2020 will be presented next Wednesday (January 29) at the Bristol Old Vic.
Cassie Yates, project manager for Enterprising West of England – the event's organiser – said:
"Since 2017, the Enterprising West of England programme has delivered first-class business support to small and medium-sized enterprises (SMEs) throughout the region.
"For many budding entrepreneurs and business owners in the West of England, we are their first port of call when trying to get a venture off the ground. This puts us in a unique position to be able to talent spot some of the West of England's rising stars, who these awards are designed showcase and celebrate."
Bristol Business News will carry full details of the winners next week.