Bristol-based cxpartners, a consultancy specialising in customer experience and user-centred design for clients such as Spotify, eBay and the BBC, has been acquired by a French digital transformation firm.
Following the deal, Cxpartners – which also has a base in London and employs more than 50 people – has become an autonomous subsidiary of Sopra Steria, the European leader in consulting, digital services and software development.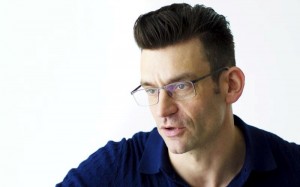 Sopra Steria has more than 46,000 employees in 25 countries and last year generated revenues of €4.4bn. It harnesses digital technology to tackle the most complex and critical challenges, working with a wide range of public and private sector clients such as UK Visas and Immigration, the Financial Conduct Authority, Tesco, Centrica, McDonalds and the Ministry of Defence.
Customer experience has been identified as a business priority for organisations as they progress with digital transformation in a fast-changing climate.
Since its launch in 2004, cxpartners has produced award-winning customer-centric work for a range of clients including the government, FTSE 100 companies and organisations operating in multiple industries such as AXA, Google and Public Health England.
Sopra Steria said there would be minimal impact on cxpartners with no changes to its brand identity, locations, employees or culture planned, reinforcing the natural fit of the two brands.
Cxpartners founding partner and CEO Giles Colborne, pictured above, said: "We founded cxpartners 16 years ago with the mission to put people at the centre of technology.
"Joining Sopra Steria group will enable us to amplify this work on a much larger scale while benefiting from the deep operational knowledge of the business.
"We're thrilled to have struck a partnership which sees us maintain our identity while joining forces with a respected brand which shares our values and passion for human insight."
Sopra Steria executive director – UK Consulting and Continental Europe, Pierre-Yves Commanay, said: "cxpartners is a natural fit for Sopra Steria; the business has a fantastic heritage and reputation and will complement and expand our customer experience and design capabilities.
"Welcoming cxpartners into the Sopra Steria group demonstrates our business-wide strategic focus to deliver end-to-end services centred around peoples' needs. "We know from proprietary research that clients are increasingly focused on solutions anchored in user-centred design.
"This acquisition reflects our commitment to their needs and a strategic focus on customer centric transformation that is imperative for modern organisations to succeed."
Financial details of the acquisition have not been disclosed.