The intellectual property (IP) team at law firm Foot Anstey is to mark World Intellectual Property Day next week by offering free 30-minute consultations for businesses worried about IP issues.
Lawyers from across the firm's offices, including Bristol, will be stage the event from 26 April – World IP Day itself – to 6 May.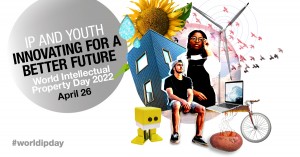 Foot Anstey head of IP Paul Cox and managing associate Hannah Batten have spearheaded the initiative and together with the firm's team of IP experts will be offering pragmatic and easy-to-understand legal advice on any IP issues, worries or queries.
Paul said: "World IP day is a celebration of all those that operate in the area and helps to shine a light on how it can help individuals and businesses achieve their goals.
"We are already working with our clients to identify innovative and creative solutions to their IP challenges, so we are excited to be able to offer these free 30-minute consultations to businesses large and small, so they can ask the burning questions they might have on the topic"
To book a free consultation with one of Foot Anstey's lawyers, email Paul.Cox@footanstey.com or Hannah.Batten@footanstey.com
Foot Anstey, whose other offices are in London, Plymouth and Taunton, is one of the UK's fastest-growing law firms.
It works with leading brands and individuals predominantly across six key sectors – developers, energy & infrastructure, Islamic finance, private equity, private wealth, retail & consumer.