Bristol business support organisation BRAVE Enterprise is hosting a free cyber security workshop for small businesses in the city as police urge firms to beef-up their online defences.
The seminar, on February 19, will be presented by web security expert Joanne Bocko of Avon and Somerset Police and will show small business owners how to protect themselves against the latest online threats.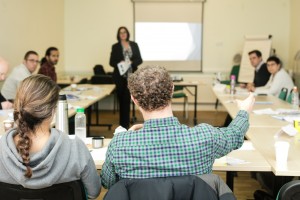 Joanne said: "Smaller firms are still experiencing a significant number of cyber attacks, with two-in-five micro and small businesses (42%) identifying at least one breach or attack in the past 12 months. Such attacks can impact profits and reduce consumer confidence.
"In general, malware and ransomware continue to be the key threats that smaller businesses face and need to prepare for. Internet criminals are attacking small and micro-businesses with this malicious software because of their lack of sophistication in cyber security."
She said for small businesses, it was not necessarily about having the best IT systems and technology in place.
"There are small things they can do to reduce their risk of being attacked. This workshop will offer some top tips to help small businesses stay safe," she added.
The seminar is at BRAVE's offices at The Coach House, 2 Upper York Street, Bristol, BS2 8QN. To book a place visit www.brave.org.uk/training or phone 0117 944 5330.
Independent and not-for-profit business support organisation BRAVE Enterprise has helped thousands of entrepreneurs start and run profitable businesses since it was launched in the 1980s.
It provides a wide range of practical business advice and low-cost training to people thinking about becoming self-employed and trading businesses looking to grow.
It also delivers the New Enterprise Allowance scheme locally, which helps unemployed people receiving benefits start their own business.