UWE Bristol has appointed Professor Andrew Simpson as dean and head of Bristol Business School.
Andrew, pictured, has spent the past 10 years at Sheffield University Management School, where he was chair of management.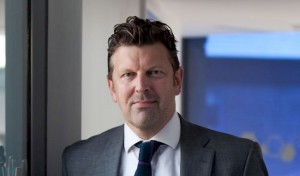 His research interests are wide-ranging and include forecasting techniques in military supply chains, data-led decision-making in organisations and lean within public sector contexts.
Prior to undertaking his PhD in Statistics from the University of Newcastle Upon Tyne, Andrew worked in consultancy in the small and medium-sized enterprise sector.
An experienced Association of MBAs (AMBA) assessor, he is also a reviewer for The International Journal of Production Economics and the European Journal of Operational Research.
Andrew said: "UWE Bristol and Bristol Business School have strong foundations, both rooted in their community and with an international reputation and reach.
"I look forward to starting at UWE to build on these foundations and to develop a clear identity for the school in both regional and international communities."
UWE Bristol pro vice-chancellor and head of the college of business and law Prof Yvonne Beach added: "I am looking forward to working with Andrew on building upon our successes and realising our future ambitions in outstanding practice-led learning and excellent research with real-world impact, and fostering an aspiring culture where we collaborate to solve future global challenges."
Andrew joins two other new senior members of staff at UWE's College of Business and Law this academic year.
Last month Dr Kos Siliafis and Prof Rachel Granger joined as dean and head of Bristol Law School and dean of Research and Enterprise respectively.
UWE Bristol has around 36,000 students and more than 1,000 employers.