Bristol City Council has appointed a director to spearhead its growth and regeneration projects, including its plans for Temple Meads station, Western Harbour (formerly Cumberland Basin) and revitalising the city centre.
Stephen Peacock, pictured, who starts work as executive director: growth and regeneration next month, has a huge amount of experience in economic development, major regeneration projects, technology and the energy sector.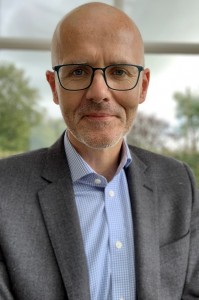 He is well connected in the South West having spent several years working as enterprise and innovation director at the former South West Regional Development Agency (SWRDA).
He will also be responsible for a wide range of key services and initiatives including planning, highways and transport, housing and landlord services, property, parks, libraries, culture and heritage, as well as the council's innovative decarbonised and decentralised City Leap energy project and its response to the climate emergency.
The council said he has been appointed after a "robust, competitive recruitment process" and an interview with a cross-party selection committee, who unanimously agreed on his appointment.
He will work in collaboration with council staff, external agencies and partners, to help deliver the council's commitments under its One City Plan – the blueprint to make Bristol a sustainable city by 2050.
Western Harbour has up to 20 hectares of developable land with the potential for 3,500 homes along with commercial, leisure and high-quality public open space as well as new walking and cycling routes.
Temple Meads station includes one of the oldest surviving railway terminus buildings in the world but is, however, one of the last remaining unimproved mainline stations in the UK. Network Rail announced a 'vision' for the station seven years ago which it said would transform it into a 'world-class railway hub'. The scheme was later abandoned after the funding was withdrawn, but last year the council announced a public-private consortium to regenerate the station and its surrounding area.
The city centre is undergoing unprecedented regeneration with around a dozen major residential and mixed-use schemes spreading from Castle Park and Old Market to Redcliffe and Harbourside.
Mayor of Bristol Marvin Rees said: "This is a crucial and demanding role for a major city like Bristol and we need an exceptional leader to continue the excellent work so far.
"We're pleased to welcome Stephen to the council. His experience of more than 20 years in senior strategic roles, across the public and private sectors, will be very valuable to Bristol at a time of considerable change and opportunity."
Stephen added: "I am excited to be returning to a city as vibrant and diverse as Bristol. We know however that Bristol faces many inequalities and its success is not shared by everyone.
"I am motivated by making a real difference to people's lives and I am looking forward to working with a great team of talented colleagues to help progress the great work already underway to make this a reality."
Stephen Peacock will take over the role from Colin Molton, who was praised by Mayor Rees for making "a tremendous contribution" to the city over the two years he has been in post.
"His extensive knowledge and experience have helped us progress a range of major projects and initiatives, strengthening relationships with government and other partners, opening up new opportunities to us," Mayor Rees added.