Huboo, the Bristol firm that has become one of Europe's fastest-growing fulfilment technology providers, has appointed Gordon Bruce as its new chief of staff as it continues to develop strategic plans for significant global expansion.
Having already taken its pioneering business model to the Netherlands, Spain and Germany, the firm has identified further key growth territories for this year.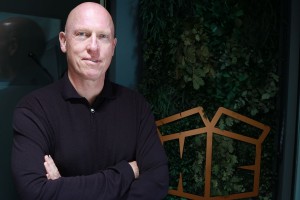 As chief of staff Gordon, pictured, will report directly to Huboo CEO and co-founder Martin Bysh, acting as a close and trusted confidant and advisor and using his skills in business transformation and international business to help Huboo achieve its ambitious global growth strategy.
Huboo has grown rapidly since it started in 2017 with just two employees, and now employs more than 650 people across its five sites in Bristol along with its operations in the Netherlands and Spain as well as a recently opened warehouse in Leipzig, Germany.
It has secured investment of more than £100m since its launch and grown its team by 133% over the past 12 months.
In April it announced plans to take on a further 400-plus workers at a new 106,000 sq ft warehouse at junction 17 of the M4 near Chippenham.
Its success is based on its intuitive 'microhub' technology, which allows online retailers of all sizes to use its complete fulfilment operation within minutes.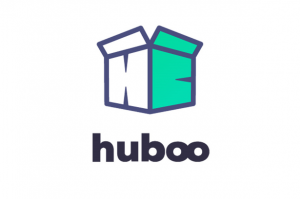 The firm also harnesses innovative software to make its warehouses smarter, more productive and human centric.
Huboo said Gordon, who will be predominantly based at the company's Bristol headquarters, brought a blend of experience from a highly distinguished military career and various private sector international appointments.
A qualified practitioner in the psychology of high-performing teams, Gordon has led multi-disciplinary teams through complex, strategic change.
His career in the Royal Air Force spanned 25 years and included running air bases in the UK as well as leading global operations and strategic policy at the heart of government. He received an MBE in 2000 for his services to the RAF.
For the past 10 years he has worked with multinational industrial firms such Babcock and Fujitsu, leading strategy, international growth and mergers and acquisitions, and working on award-winning marketing campaigns, business transformation and the creation of optimised logistics operations.
Gordon said: "I'm proud to join such an ambitious and innovative business. My aim is to help take Huboo to the next level by being instrumental in achieving its next phase of global growth.
"I look to bring a great deal of logistics acumen and operational knowledge with a focus on delivering exceptional results. I want to ensure that the business is able to develop and progress with the support of happy, motivated and dedicated teams.
"I will use my experience of leading multi-disciplinary teams to continue Huboo's European growth and position as a market leader in eCommerce and fulfilment."
Martin added: "We're delighted to secure Gordon in this C-suite role as he adds huge potential to the business. His considerable experience, alongside his impressive military background, make him the perfect fit for Huboo as we aim to reach the next level of growth to support our continued expansion.
"It's essential, in order to achieve commercial success, that we build strong teams and Gordon's skills in this area will equip us to do so.
"Gordon's expertise is unparalleled in the areas of international growth and operations logistics and he's already made huge strides within the business."
The appointment comes shortly after the arrival of former FedEx European managing director of supply chain Allan Blakeley as Huboo chief operations officer to oversee operations, facilities, customer service, compliance, security and its European expansion.