Regional alternative finance lender South West Investment Group (SWIG) has appointed former mergers & acquisitions partner at global accountancy firm PwC Chris Butters as its first group CEO.
Chris, pictured, who has been a non-executive director of SWIG for more than two years, will lead on the organisation's growth aspirations of SWIG. 
This will include raising more lending capital and growing SWIG's presence across the South West.
Earlier this year SWIG streamlined the boards of its subsidiaries SWIG Capital and SWIG Finance, with the SWIG board tasked with overseeing an ambitious growth agenda.
SWIG Finance is a non-profit company that supports viable South West businesses that cannot secure sufficient funding from their bank.
In 2021/22 it lent £10.8m to 502 businesses, helping create and secure more than 1,000 jobs and generate £32.3m.
SWIG Capital is SWIG's fund holding arm responsible for holding the capital of the funds, procuring fund managers and monitoring and reporting on their performance to the group board.
Chris, along with the board and senior executives, will now be part of the outward face of SWIG, looking to build and strengthen partnerships with key stakeholders and regional organisations.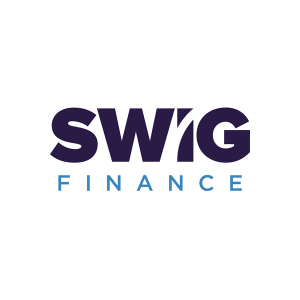 As well as having been a corporate finance partner at PWC, Chris has extensive experience in strategic management, finance and market development, both locally and internationally.
In more recent times he has held a number of high-profile non-executive directorships across a diverse range of sectors, including for-profit and socially orientated enterprises.
He has worked with businesses at every lifecycle stage, and, as a rapidly expanding organisation, this experience will be invaluable to SWIG's development.
Chris said "I am delighted to be stepping-up from a non-exec role into the newly created role of group CEO.
"I look forward to working more closely with the existing teams in both SWIG Finance and SWIG Capital to build on the exceptional platform they have created over many years.
"The strong demand for business finance in the South West is driven by a diverse economy that ranges from maritime engineering to regional specialisms including food, agriculture, education and tourism.
"We are structured to support those businesses that would struggle to raise bank finance, and I am excited to support the critical SME and start-ups that form the backbone of our regional economy."
SWIG chair Christine Allison, a former World Bank lead economist who took up the role in January, added: "I am delighted that Chris has accepted our offer to be the group's first CEO.
"Having sat on the boards of both SWIG Finance and SWIG Ltd, Chris is very familiar with our business, its recent successes and the challenges we face. I look forward to working closely with Chris in his new role."