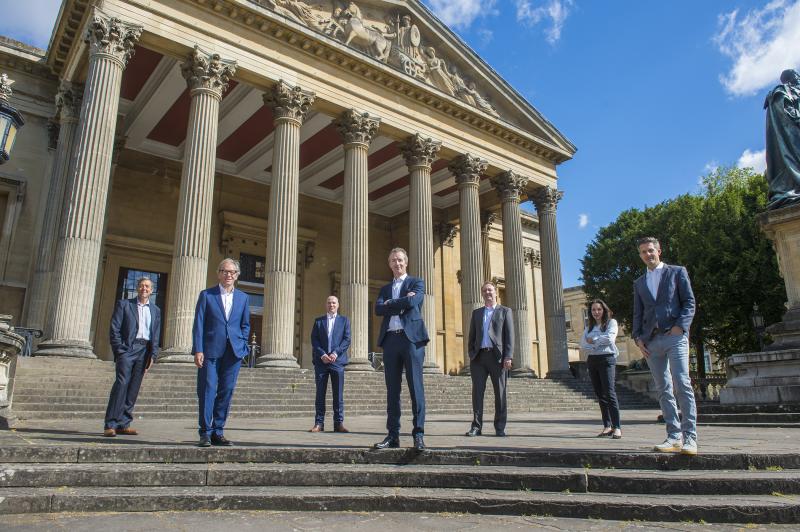 A once-familiar name in Bristol's commercial property market has returned after an absence of 14 years.
Osmond Tricks has been formed by four directors – two from the original business – joined by a team of highly experienced and talented Bristol property professionals.
Based on Whiteladies Road, the firm is primarily focused on providing specialist property, architectural design and delivery services to the healthcare sector across the South and South West.
It has already been instrumental in eight projects for the NHS England ETTF (Estates & Technology Transformation Fund), progressing them through the various stages of planning, procurement and construction.
The new-look Osmond Tricks has been launched by Tim Scruton, a director of the original firm who went on to become a partner, director and finally senior director at GVA Grimley (now Avison Young), and Richard Taylor, who also worked at GVA as a senior director for more than 31 years.
They have been joined by directors Charlie James and Vincent Cochran and, over the past few months, by previous colleagues Christian Cartlidge, Alessandra Torini and Gareth Cox.
The firm provides professional property advice, integrating design and delivery services for a wide range of commercial developments and specialising in healthcare.
Its current workload includes schemes on Bristol's 'Gloucester Road Corridor', which is set to receive further healthcare investment and where Osmond Tricks is supporting GP practices with proposed improvements.
Planning applications have been submitted in the past week for much-needed extensions to Fallodon Way Medical Centre and Conygre Medical Centre.
The firm is also assisting Pioneer Medical Group with its ambitious plans to transform primary care services in North West Bristol with improvement works to the Avonmouth Medical Centre while also breathing life back into the old Lawrence Weston Clinic with a 200 sq m extension and refurbishment.
Its latest flagship project is the £10m new multi-occupancy community hospital and health centre project in Brackley, which is due to complete in September this year.
The new facility will accommodate 17 intermediate care beds, two GP surgeries, community services, occupational health services, minor injuries unit, community café and retail pharmacy.
The firm's strength in property transactions and rent reviews has been demonstrated by recent deals including the acquisition of medical centres in Gloucestershire and Avonmouth and the sale of a day nursery in Bristol.
It also provides top level development advice together with partnership valuations and lease consultancy.
Tim Scruton, joined as the original Osmond Tricks as an associate director in 1999, said: "Whilst we are all finding new ways to work in these unprecedented times, we continue to support local GP practices and the health economy and our success stems from our ability to provide a unique joined-up integrated property, design and delivery solution." 
Osmond Tricks was originally established in 1858 as an auction house. It was acquired by Royal Insurance in 1988 during the residential agency boom and rebranded as Pepper Fox.
The Osmond Tricks name was re-established four years later following a management buy-out by some of the original owners, including Richard Taylor, and it became a commercial property consultancy.
It was sold again, this time to GVA Grimley, in 2006.