Penny Brohn UK, the Bristol-based cancer charity, has appointed two new members to its board of trustees – consultant clinical oncologist Dr Penny Kechagioglou and Jon Green, former NHS hospital chief executive and operational director.

The pair join at a critical time for the charity, which leads the UK in taking an integrated and whole person approach to support, recognising that people need more than medicine to live well with the disease.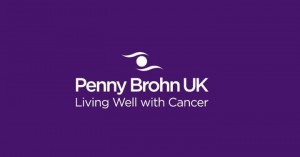 They will help to steer its strategy and governance as it pursues its ambition to make sure every person with cancer in the UK is able to access and experience the best of integrative cancer care, leading to better outcomes and quality of life.

Penny Brohn UK, which has just formally celebrated its 40th anniversary, sees each person as a unique individual with their own set of hopes and needs – a whole person made up of mind, body, spirit and emotions.

Its approach to cancer helps people feel empowered to reclaim control of our health; to recover what it was that made them feel whole in the first place; and to rediscover the joy of living.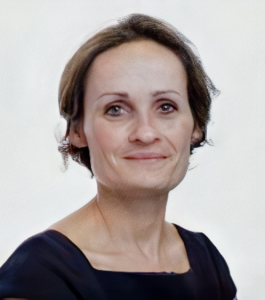 Dr Penny Kechagioglou, pictured, is a consultant clinical oncologist, the chief clinical information officer and deputy chief medical officer at the University Hospitals Coventry and Warwickshire (UHCW). 
She is currently leading on the implementation of the electronic patient record (EPR) and digital transformation at UHCW and is passionate about enabling digital health through innovation. 
She is also co-chair of the British Society for Integrative Oncology, with the vision to make integrative oncology practice mainstream in the NHS.

With 18 years' experience in clinical and managerial roles in the NHS as well as leadership experience in the private healthcare sector, Penny is committed to enabling equitable access to care and healthcare excellence.

Jon Green, pictured, is a former NHS hospital chief executive and operational director who has worked within acute and community services in London, East Midlands and the East of England over the past decade and a half.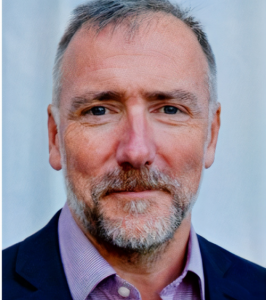 During his NHS career Jon had a particular focus on innovation and the integration of services and building those services around the patient.

Prior to the joining the NHS he had a 20-year career in the Royal Navy as a warfare officer where he had a wide range of roles at home and abroad including sea going, intelligence and media management appointments.

More recently he has set up his own consultancy company providing support to other companies.

This has included delivering service redesign services within Health and Social Care on the Isle of Man, support to a company providing hospital care in patients own homes and working with an innovation start up on COVID safety solutions for the UK and abroad; Jon has also been providing executive coaching and corporate facilitation to clients.

Penny Brohn UK chair of trustees Stephen Rosser said he was delighted to be welcoming two such high-calibre trustees on to the board.

"We will benefit enormously from Penny's experience as a consultant clinical oncologist and her passion for innovation in digital health.

"As co-chair of the British Society for Integrative Oncology she shares our vision to make integrative cancer care mainstream in the NHS.

"Jon brings a really unique perspective. His experience as a former NHS hospital chief executive, and a focus on the integration of services – building those services around the patient – will be of immense benefit to our board."