The Western Gateway, the cross-border economic partnership of eight cities either side of the River Severn including Bristol, has appointed former Institute of Directors Bristol chair Lhosa Daly to its board.
Lhosa, pictured, who has also been chair of Bristol art gallery Arnolfini, is one of three new board members at the partnership, which was launched in November 2019 as the UK's third regional powerhouse to unleash its potential and secure similar economic benefits to the Northern Powerhouse and the Midlands Engine.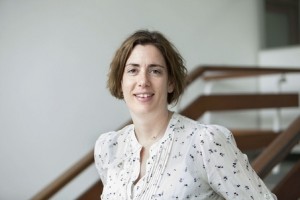 The partnership board, which includes local authorities, the West of England Combined Authority, the Cardiff Capital Region, three local enterprise partnerships (LEPs) and two higher education representatives, is chaired by Katherine Bennett CBE, Airbus senior vice-president and soon to be CEO of the UK's High-Value Manufacturing Catapult.
It said Lhosa's appointment, along with those of The Celtic Collection & ICC Wales chief executive officer Ian Edwards and Ben Pritchard, regional associate director of global engineering and design consultancy Arup, would further champion the voice of business across its area, which has a population of 4.4m. 
Lhosa, who began her career as a lawyer, is now assistant director operations for the National Trust. She has a diverse range of experiences across the West of England and South Wales including with art, heritage and conservation organisations and global multinational companies.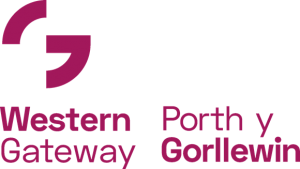 The partnership said, with a proven track record at providing analysis, solutions and successful change, Lhosa brought a "passionate desire to nourish talent and create long term, sustainable success", to the board.
Lhosa said: "I am delighted to be an inaugural business member of the board, as successful delivery of the Western Gateway ambitions is important to me and National Trust Cymru, as they will benefit not only our visitor business, but also our commercial operations, working environment, agricultural and let estate businesses and wider community."
Katherine Bennett, pictured, added: "These three outstanding appointments give great depth and credibility to the Western Gateway as a public and private sector partnership.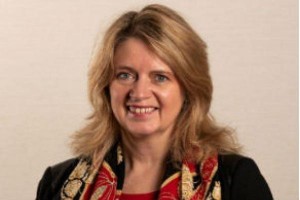 "Lhosa, Ian and Ben all presented a compelling passion for the Western Gateway area when they met our panel and they all offer something different at a critical time for the partnership.
"We have now firmly established the board, have cemented relationships with partners and governments either side of the Severn and are ready to focus on key projects and workstreams for which we want a loud business voice engaged in the process and demanding further investment. I can't wait to get them immersed in our work."
The Western Gateway's strategic ambitions are to deliver world class physical and digital connectivity, become Britain's gateway to global markets and spark collaboration and innovation in our distinctive hi-tech sectors, universities and research and development assets.