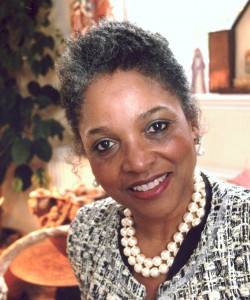 Specialist recruitment business Moon Consulting has entered a new phase in its growth strategy with the appointment of Peaches Golding OBE as principal consultant.
Peaches, pictured, is one of the South West's leading ethical business experts and was last year's High Sheriff of Bristol. She will help Moon create new business opportunities among FTSE-listed, medium-to-large businesses and in the charitable/not-for-profit sector.
She will work closely with clients across the UK on a variety of assignments from confidential headhunts to advertised search-and-selection campaigns.
Moon, founded in 2000 by director Vanessa Moon, specialises in recruiting for senior management and board-level roles as well as non-executive directorships. Based in Pill, near Bristol, and London, it also provides expert HR and financial service consulting.
Peaches joins from Business in the Community, where she was regional director and director of special projects for The Prince of Wales' START sustainability initiative. She holds, or has held, a wide range of public sector and advisory roles including chairing the Regional Advisory Council for ITV West and the Viewer Advisory Panel for ITV West Country.
She was awarded the OBE in 2009 for services to minority ethnic people in the South West and an honorary MBA from the University of the West of England in recognition of her work in responsible business behaviour in the region.
Vanessa Moon said: "Peaches' appointment will enable us to embark on a period of generating a range of new opportunities across the UK.
"Combined with the opening of an office in London earlier this year, we are keen that our distinctive and highly-regarded service continues to identify excellent business leaders fit for the challenges this tough economic climate demands."