Bristol-based medical simulator manufacturer Limbs & Things has appointed Mark Jackson, a former GP and co-founder of specialist accident-claim handling firm Helphire as its new independent chair.
Mark, pictured, joins Limbs & Things as it continues to strengthen its position as one of the leaders in its field.
The near £30m turnover business exports its pioneering products, including 'arms' with mock blood systems and birthing simulators, to more than 40 countries worldwide.
The company's expertise is called on to meet new challenges and an ever-expanding medical training market.
Its products address a wide range of medical scenarios from routine examinations to emergency interventions.
Mark, who takes over from outgoing Limbs & Things chair Michael Robinson, was CEO of Bath-based Helphire at the height of its success.
He originally qualified in medicine from Oxford University in 1980 after which he moved to Bath, where he was a junior hospital doctor and GP trainee.
He returned to Oxford where he studied for a PhD in Epidemiology and worked in paediatrics, before relocating back to Bath to work as a GP principal until 1997 with a special interest in obstetrics and paediatrics.
Mark then moved into the private sector as co-founder and non-executive chairman of Assura Group (formerly MPIF), which was founded to develop a new model of service delivery in UK primary health care.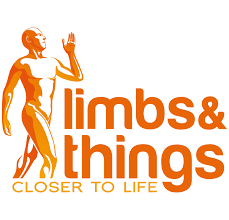 Following a number of health-related roles, he co-founded Helphire in the city in 1992, working there until 2008 – a period in which it grew exponentially by partnering with the insurance and motor industries to provide replacement vehicles to motorists involved in accidents.
It also listed on the London Stock Exchange, becoming at one time one of the fastest-growing and highest-profile companies in the South West.
It later restructured and rebranded as Redde, before merging two years ago with Northgate, the light commercial vehicle hire business, to form Northgate Redde.
Mark, who has a number of other medical related non-executive roles, said: "I am delighted to take up this role in a very exciting and fast-moving area of medical design and manufacturing that is truly transforming lives globally."
Limbs & Things chief executive Nick Hull added: "We welcome both Mark's clinical and commercial experience to the board, both of which will be invaluable as we embark on our next stage of new product development and opening up new markets."
Limbs & Things was founded in 1990 by medical illustrator Margot Cooper, who saw an opportunity to develop realistic models to support skill development and maintenance for safe and repeatable medical training. The mission of the business continues to be "improving patient outcomes".