The former managing director of Bristol-based chocolate manufacturer Elizabeth Shaw has been appointed by alternative finance provider South West Investment Group (SWIG) Capital as a non-executive director to the board of its fund-holding arm.
Malachy McReynolds, pictured, join the group, which since 1996 has invested £15m in to more than 1,500 small and medium-sized businesses and start-ups, as it looks to raise its profile in the West of England.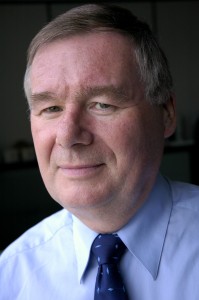 Much of its focus has traditionally been in Devon and Cornwall but it is now looking for more investment opportunities in the area around Bristol.
Mr McReynolds was managing director at Elizabeth Shaw for more than 12 years. He led a £6m management buy-out (MBO) of the firm in 2000 from Dutch owner Leaf and stayed on after two subsequent transfers of ownership. Manufacturing at the firm's historic Greenbank factory, which opened in 1903 and once employed hundreds of workers, ended in 2006.
He now chairs not-for-profit home improvement agency West of England Care and Repair as well as being a member of the West of England Local Enterprise Partnership (LEP) board.
Also joining SWIG Capital as a non-executive director is Graham Miller is a director of Bath-based IT services group IPL and chairman of Sutton Harbour Holdings the Plymouth-based property and leisure group.  He previously spent five years as chairman of the equity investment committee at Bristol-based ethical bank Triodos and worked for investment group 3i in the South West for seven years.
SWIG said he would bring extensive experience in private equity and industry to the role.
SWIG  Capital chairman David Beaumont, who is also South West area director of Lloyds Bank, said: "Both Malachy and Graham have a wealth of knowledge and experience and we very much look forward to working alongside them as we continue to develop the portfolio of funds which through our fund managers provides complementary finance to businesses across the South West.
"As well as enhancing the board's expertise, we see the appointment of our non-executive directors as a great opportunity to work more closely with local authorities, LEPs and private sector organisations in the upper end of the South West region."
South West Investment Group offers start-up loans with free business advice and mentoring, loans for new and existing businesses unable to access sufficient finance from the banks, and for businesses with viable plans for growth unable to secure all the finance needed to put plans into practice. Finance can take the form of loans, equity or mezzanine products.
It does not compete with banks but works closely with them to provide clients with the support they need for the success of their business.
SWIG Capital is responsible for holding the capital of the funds, procuring fund managers and monitoring and reporting on the performance of the funds to the SWIG group board and to the original funders including local authorities, the British Business Bank, central Government, the European Commission and private investors.