Specialist Bristol animation studio A Productions has taken on an experienced development executive with Disney to help grow its slate of kids' and family entertainment.
Katie Barba, who spent more than five years in original animation production and development at Disney in London, will help develop A Productions' IP-driven content as its new development producer.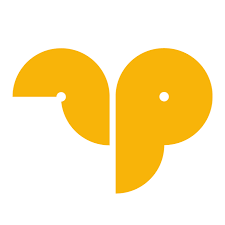 The firm, founded in 1985 and now based across two studios in Bristol, makes iconic children's content for TV and film for audiences in the UK and around the world.
It has grown rapidly over the past five years, providing animated content for broadcasters and subscription video on demand providers, including CBeebies, CITV, Channel 4, MAX and Sky.
These include JoJo & Gran Gran, which is produced by BBC Studios Kids & Family Productions for CBeebies, and Sesame Workshop's first-ever animated special The Monster at the End of This Story.
Following French animation powerhouse Cyber Group Studios' acquisition of a majority stake in the firm nearly two years ago, A Productions has been planning to develop its own original creator-driven content as a key plank in its long-term growth strategy.
Katie, who worked on some of Disney's most popular kids' animation shows such as 101 Dalmatian Street and Chip 'n Dale, will work closely on development with A Productions' founder and joint managing director Mark Taylor.
The firm said her experience in identifying and developing creative talent alongside her production background would be instrumental in steering the new direction for the business.
Mark Taylor said the A Productions team was excited to welcome Katie at a pivotal time in the company's evolution.
"Her wealth of experience at Disney will help us to develop new relationships with creatives and partners, enabling us to realise our own IP and make new home-grown, innovative, creator-driven content for kids' TV and film," he added.
Katie Barba said: "I am delighted to be joining A Productions where I can continue to develop my passion for discovering new animation talent and producing original content.
"A Productions has a great reputation for making creative, authentic shows that truly speak to their audience and I can't wait to get started."
Katie has joined A Productions at a busy time, with new action animation series Digital Girl in production, the new Bea's Block show from the makers of Sesame Street just launched and series 2 and 3 of JoJo & Gran Gran the number one ranking kids' show in its slot in the UK.