Bristol-based boutique corporate finance firm Momentum has appointed Ross Bradley to its team. Ross, pictured, joins from 'big four' accountancy firm Deloitte, where he was an assistant director in transaction services.
His appointment follows a string of successful deals for Momentum, including the £50m share buyback of Bailey Caravans and the management buyout of Water Babies.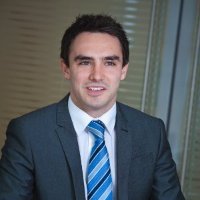 Momentum partner Rob Crews said: "Ross brings a blend of 'big four' quality combined with extensive deal experience. We feel that with low interest rates and a growing UK economy the deal-making environment is set fair.
"Whilst there are headwinds in the form of the wider global economy, our pipeline is strong and we see this continuing."
Ross Bradley added: "I am looking forward to working with the partners at Momentum. I am particularly excited about the prospect of focussing on management buyouts and company sales, not to mention working in a highly-entrepreneurial culture.
"My experience is primarily with deals valued between £10m and £100m and this fits well with Momentum's focus."
Founded in 2005 by senior members of PwC's Bristol-based corporate finance team Tony Kenny and Rob Crews, Momentum has advised on more than 40 transactions with an aggregate value of £850m-plus.