National PR agency Newgate Communications has appointed regional journalist Michael Ribbeck to help grow its operation in the South West and Wales and across the UK.
Mike, pictured, joins as an associate partner from the Bristol Post and becomes part of an eight-strong team based in Bristol and Cardiff – itself part of a network of offices across England, Wales and Scotland that was formerly part of PPS Group.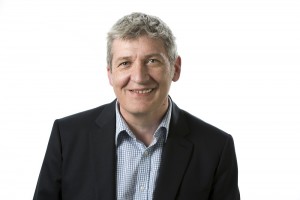 Earlier this month Newgate and PPS – both owned by Porta Communications – completed their integration by consolidating under the Newgate brand.
The Newgate South West team has provided public relations and local stakeholder engagement support to some of the region's best known businesses and projects for 25 years.
Mike has made the move into public relations after a 26-year career in regional journalism, which started as a trainee on the Warrington Guardian series and ended as chief reporter on the Bristol Post. Prior to joining the Post he worked on regional morning title the Western Daily Press.
He has covered business, local government, courts and six General Elections and worked in roles ranging from night news editor, regional business editor, news editor and chief reporter.
Mike said: "This is an exciting new chapter in my career and I cannot wait to get to grips with the challenges that lie ahead. Newgate is looking to make its mark in Bristol and the South West and I am thrilled to be a part of that story. We are in the process of expanding our offer and aim to become known as the best public relations agency in Bristol, the South West and Wales."
Newgate Engage managing partner Andy Martin said: "Our South West team has had a long track record of delivering high-profile and successful campaigns for clients in the region. Having Mike on board will help us to build on that tradition and provide a level of media expertise and experience that will be hugely valuable to clients. 
"This is a fascinating and challenging time for public-facing organisations, who often struggle to deal with the expectations they face. The need for them to communicate clearly, swiftly and honestly has never been more important and we have the team in place to help them to do that in the South West. We're relishing the challenging of supporting our clients with this work."  
Newgate chief executive Gavin Devine added: "I am delighted to take yet another big step forward in Newgate's growth by bringing Mike on board. This is a further step along the road of expanding our regional offer across the UK, enabling us as a fully integrated agency to live up to our promise of being able to help clients engage with audiences from the grassroots to the boardroom."