Bristol bespoke software firm Sennen has appointed a new head of marketing as it continues with its expansion plans.
James Palmer, pictured, will manage and coordinate marketing efforts across the team, with a particular focus on building the brand among B2B audiences, strategic communications and innovative campaigns. 
Sennen develops highly specialised software for the renewables industry, that enables simpler, safer control and management of assets such as wind and solar farms by centralising all data and activity in one place, making it accessible from anywhere.
James has joined the firm with more than 20 years' experience across start-ups and large corporations, most recently as head of marketing for Hertfordshire-based infrastructure software firm AMT-Sybex.
He previously worked as marketing manager for Bristol Energy, supporting its launch and brand presence in the B2B market.
James said: "I'm really excited to be using my skills to help Sennen grow, make deeper connections with our audience and develop a vision for presenting what we do to the market.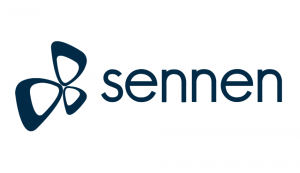 "I'm realising what an exciting time it is to be joining. It's growing fast as the clean energy transition continues at pace. Outstanding marketing is going to be vital to the next stage of growth.
"I love the thrill of being part of something new and the fact that Sennen's purpose is focused on sustainability and fighting the climate crisis is a big motivator for me."
Sennen was founded in 2017 by Paul Grimshaw and Gaby Amiel, who have spent their entire working lives in renewables.
They understood that the sector desperately needed a best-in-class digital system to save time, improve output and deliver safer construction and operations and maintenance (O&M).
At the start of last year, the Sennen system was deployed across 4GW of renewable projects. It now stands at 16GW with further deployments planned or in progress up to 20GW – equivalent to more than a quarter of the power generation capacity of the UK (75GW).
The team is now 18-strong and clients include London Array, the 175-turbine offshore wind farm 20km off the Kent coast, EDF Renewables and leading renewable energy infrastructure and private equity investment manager Foresight Group.