Bristol-headquartered R&D tax consultancy ForrestBrown has further strengthened its senior team with the appointment of David Byrne as director.
David, pictured, will lead the consultancy's London office with a focus on supporting local, national and international businesses.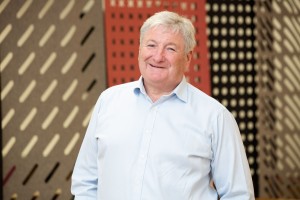 After spending nearly 20 years as an IT professional, designing and developing global platforms and leading international teams in 'blue chip' financial services and media organisations, David helped establish global accountancy group EY's R&D tax team before joining 'big four' rival Deloitte as innovation tax director.
He has worked on some of the UK's largest R&D tax relief claims in sectors including software, media, telecoms and financial services, building a strong working relationship with HMRC in the process.
He joins ForrestBrown from global professional services firm Alvarez and Marsal, where he created a new team, building a client base of high-profile listed and private companies across multiple sectors.
His role in ForrestBrown's London office, in the landmark Tower 42 building in the heart of the City, is to strengthen its multidisciplinary team serving clients operating, or headquartered, in the capital. 
ForrestBrown managing director Sara Brigden said: "David's appointment bolsters ForrestBrown's capability to deliver robust R&D tax relief claims for large and complex companies.

"His strong focus on client service aligns with our ethos of developing bespoke methodologies to maximise the benefit of investment in innovation while protecting businesses from risk."
David added: "I am really excited to be joining ForrestBrown at such a pivotal time for R&D tax, both in terms of opportunities in the market and responding to government changes to better target reliefs and reduce fraud.
"ForrestBrown is perfectly positioned to play a leading role in shaping the future of the incentive and I look forward to adding to their passion for innovation with a strategic approach to helping clients navigate this changing landscape."
ForrestBrown, the UK's leading consultancy of its kind, has grown rapidly since it was launched in 2013 by Simon Brown after he identified an acute need from innovative companies for highly targeted R&D tax credit advice.
The firm was acquired in 2018 by alliantgroup, the premier provider of tax credits and incentives in the US, and now has more than 120 staff across its offices in Bristol, London and Glasgow.