The Bristol office of the accountancy and investment management group Smith & Williamson has appointed Faye Hall as an associate director.
Faye, pictured, who has more than 18 years' experience in forensic accounting, joins from accountants BDO, where she was a senior manager and had worked since 2002.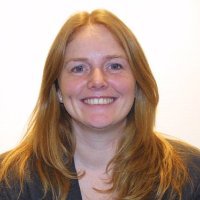 She provides forensic accounting services with a particular focus on financial remedies for divorce proceedings and commercial disputes.
Her case experience includes breach of warranty disputes, commercial disputes, loss of profit calculations, contentious and non-contentious share valuations, financial remedies for matrimonial proceedings, fraud investigations, professional negligence claims and assisting in expert determinations.
Faye said: "Smith & Williamson is a market leader in providing services to private clients, which fits perfectly with my own practice."
Smith & Williamson head of forensic services Doug Hall added: "Faye has an impressive and long track record as a forensic accountant, and we are very excited about her appointment. She will undoubtedly make a very valuable addition to our forensic services team and to the firm as a whole."