An intake of 13 new trainees has been welcomed by national law Foot Anstey to launch their legal careers across three of its locations.
Its Bristol office will be the base for Billy Blackall, James Collard, Ffion Davies, Greg Humphries, Ben Kay, Clara Pike-Siew and Oliver Toomey.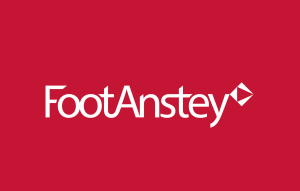 Jake Christopherson, Lauren Donnison, Chloe-Ann Roberts, Prem Shah and Giles Tidy will join the team in its Exeter office while the Southampton office will welcome Sioned Harries.
The trainee programme at Foot Anstey is designed to help young lawyers achieve their ambitions and become the very best in their chosen field of law. The trainees will be working closely with Foot Anstey's clients across its core industry sectors.
To accelerate and support their development, the trainees will work alongside senior lawyers across their six seat rotations to gain valuable experience during their training contracts.
Foot Anstey partner and training principal Katie-Jane Rees said: "Each one of these trainees has proven they have the ambition, mindset and potential to succeed at Foot Anstey and we can't wait to see what they achieve with the firm.
"Our trainee programme is designed to bolster the skills of aspiring lawyers and equip them with the tools and skills to become leaders in the legal sector.
"Our senior lawyers will share their experience and advice with them throughout the programme to help their development."
Billy Blackall, who grew up in Clevedon and went to Exeter University, joins Bristol's commercial property team, while James Collard, who grew up in Chichester and went to the University of Bristol, and Ben Kay, who grew up in Germany and Exeter and attended Birmingham University, both joins PIC, Bristol.
Ffion Davies will become a member of the real estate disputes team in Bristol. She grew up in Essex and went to the University of Sheffield. Greg Humphries, who grew up in Stourbridge and went to Leicester University, joins Bristol's corporate team.
Clara Pike-Siew grew up in Singapore and went to Exeter University. She joins planning, Bristol.
Oliver Toomey joins asset management, Bristol. He grew up in South East Asia before relocating to the South West and studying at the University of Bristol.
Foot Anstey, which employs more than 500 people across its offices in Bristol, Exeter, London, Plymouth, Taunton and Truro, is one of the UK's fastest-growing law firms.
It works with leading brands and individuals predominantly across six key sectors – developers, energy & infrastructure, Islamic finance, private equity, private wealth, retail & consumer.
Pictured: Foot Anstey's latest cohort of trainees with the firm's second-year trainees