National law firm Foot Anstey has worked with Italian aviation group Magnaghi Aeronautica Group on its acquisition of a UK specialist in manufacturing components and supplier of surface treatments for the aerospace industry, including receiving national security clearance.
Magnaghi, which is headquartered in Naples, said the takeover of Gloucestershire-based Five Valleys Aerospace would strengthen its stake in the European market, as well as expanding its global presence.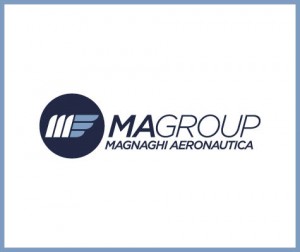 The firm already has a strong presence in Brazil and the US thanks to its well-established offices.
The Foot Anstey team working on the deal included partners Adam McKenna and Duncan Sykes, solicitor Shafi Choudhury and legal assistant Georgina Moss.
The team worked with Magnaghi to advise on and analyse if the acquisition would be subject to the National Security and Investment Act, which was introduced last year to allow the UK government to scrutinise and intervene in a broad range of transactions on the grounds of national security.
Adam McKenna, pictured, said: "We're delighted to have supported the team at Magnaghi in this acquisition and its entry into the UK market in order to facilitate its ambitious growth plans.
"Our collaborative approach with Magnaghi meant that we were able to proactively identify and mitigate any risk areas, including getting approval under the NSI Act."
Magnaghi (UK) chairman Alberto de Benedictis said the UK aerospace market offered major opportunities for the group as there were a number of programs that were of interest to it, including the Tempest, the RAF's next generation combat aircraft, which is due to enter service from 2035 to replace the Eurofighter Typhoon.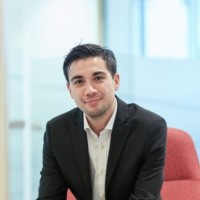 "The acquisition of Five Valleys Aerospace is just the first step in our journey to become a major player in the market as a supplier of engineering capability and components for the aerospace sector," he added.
"We intend to expand our presence not only in the UK market but also the UK export market."
Founded in 1936 to support the flight activities of the Italian Air Force, Magnaghi is today a leading provider of landing gear systems and composite aerostructure components for helicopter and medium-sized aircraft platforms
Bristol-based Harbourside Corporate Finance also acted for Magnaghi.
Foot Anstey, which has offices in Bristol, Exeter, London, Plymouth, Taunton and Truro, is one of the UK's fastest-growing law firms.
It works with leading brands and individuals predominantly across six key sectors – developers, energy & infrastructure, Islamic finance, private equity, private wealth, retail & consumer.