A European cybersecurity firm with its UK office in Bristol has been acquired in a deal put together by national law firm Foot Anstey, which has a base in the city.
Advantio was taken over by Foot Anstey client Integrity360 in a move that will expand its European footprint and its cyber security portfolio.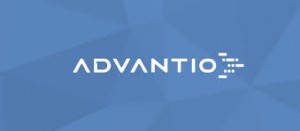 Specialist cybersecurity firm Integrity360, the largest cyber security specialists in Ireland and the fastest growing in the UK, already has offices in Dublin, London and Sofia, Bulgaria.
Its team of security specialists support clients around the world to do business securely.
Advantio, which specialises in security for the payment card industry (PCI), has operations in eight European countries.
Acquiring Advantio is part of Integrity360's pan-European expansion plan and introduces complementary PCI compliance services to Integrity360's portfolio of cyber risk, assurance and security services.
As part of the deal, Integrity360 has formed a strategic partnership with Advantio's founders to bolster the footprint of ZeroRisk, an innovative SaaS (software as a service) platform providing compliance and cyber risk management profiling services.
The acquisition is the second that Foot Anstey has worked on for Integrity360, with the firm's multi-disciplinary team advising on all aspects of the deal.
This included working seamlessly with firms across Europe, including in Ireland, Italy, Spain, Ukraine and Lithuania.
Foot Anstey senior associate Emma Clayton, who led the team, said: "We are incredibly proud of our work on Integrity360's latest acquisition.
"At Foot Anstey, we are well equipped to advise on cross-border deals due to our human approach and unique understanding of the markets.
"We worked collaboratively with the team at Integrity360 to achieve key milestones and make sure all parties were happy with the outcomes.
"We look forward to working with Integrity360 in the future to support its continued growth."
The Foot Anstey team also included Bristol-based managing associate Hannah Batten, who advised on intellectual property matters, and solicitor Laura Tunks, who handled employment matters, while associate Emma Robinson and trainee solicitor Megan Berry worked on corporate aspects of the acquisition.
In March last year Foot Anstey helped Integrity360 acquire Caretower UK's Bulgarian business.
Foot Anstey, which also has offices in Exeter, London, Plymouth, Southampton, Taunton and Truro, advises clients in sectors spanning development, energy and infrastructure to Islamic finance and retail and consumer.
Pictured: The Foot Anstey team that worked with Integrity360 on the Advantio acquisition. From left: Emma Clayton, Hannah Batten, Emma Robinson, Laura Tunks and Megan Berry