National law firm Foot Anstey is incentivising its 600-plus employees to drive electric vehicles (EVs) or ultra-low emission vehicles (ULEVs) as it accelerates efforts to reduce its carbon footprint.
The firm, which has offices in Bristol and across the South West as well as in London and Southampton, has struck a deal with a car benefit company to offer an affordable way for its employees to lease an EV or ULEV.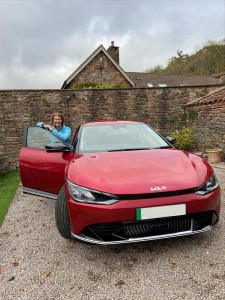 The scheme with Watford-based Tusker creates an affordable way for Foot Anstey employees to contribute to a greener transport system by paying some of their pre-tax salary towards the monthly payments.
Foot Anstey HR director Ina Simon said: "We are always looking for opportunities to reduce our impact on the environment, promote sustainable travel and behaviour and help our employees reinforce these activities in their day-to-day lives.
"This link-up with Tusker is a great way to achieve these goals and we're thrilled to be able to offer it to all our people."
Foot Anstey chief technology officer Dave Bloor, who has signed up to the scheme, added: "I am passionate about the environment and taking personal steps to reduce my family's carbon footprint.
"This scheme makes this aspiration more realistic by enabling me to switch from a diesel SUV to an all-electric SUV. I had been looking for an all-electric car for a while but didn't think the expense was justifiable.
"After hours of research into all-electric cars, I chose the Skoda Enyaq. It matches my lifestyle needs and comes with government funding for a home charger.
"It's always nice to have a new car, but demonstrating to my children that we're making active choices to reduce our carbon footprint and inspiring them to think differently is important to me."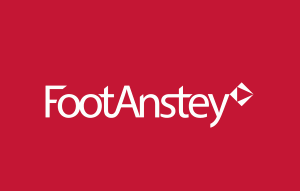 <
Another Foot Anstey employee to recently receive an EV under the scheme is Jackie Linehan, legal director at Enable Law, the personal injury and clinical negligence law practice and member of the Foot Anstey group./span>
Jackie, pictured above, said: "My car finance deal finished in September so I needed to look at a replacement.
"I expected to go with a hybrid, but the new electric family cars now have a great range, so I opted to go full electric as it's better for the environment.
"With the salary sacrifice scheme, I can have a great electric family car for less than running the equivalent petrol car.
"I have been watching out for new cars launching and set my heart on a Kia EV6. I want a family car that has space for my daughter, swimming bags, friends and a dog. I chose this car for its range and looks."
Foot Anstey, which has offices in Exeter, London, Plymouth, Southampton, Taunton and Truro as well as Bristol, advises clients in sectors spanning development, energy and infrastructure to Islamic finance and retail and consumer.