Law firm Foot Anstey has promoted three of its Bristol-based lawyers – Rebecca Kibby, Mark Li and Christian Silk – into its partnership.
Their appointments – along with those of John Catchpole from its Truro office and Exeter-based Adam McKenna – take effect from 1 May and will increase the total number of partners at the firm to 54.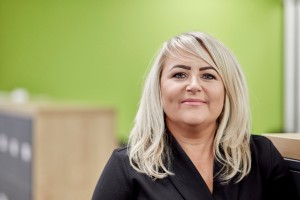 As CEO and head of conveyancing services, Rebecca Kibby, pictured right, oversees a 70-strong team within Foot Anstey's real estate group that provides services to its developer, Islamic finance and private wealth sector clients and handles more than 5,000 residential transactions a year.
Mark Li, pictured below, specialises in high-value, complex commercial property transactions, and the management of operational property portfolios.
His experience acting for public and private sector infrastructure developers and owners in the transport and energy spheres has seen him play a leading role in Foot Anstey's energy & infrastructure sector work relating to electric vehicles and mobility services.
As head of strategic infrastructure planning at Foot Anstey, Christian Silk, pictured bottom, specialises in all aspects of planning and environmental law and has expertise across its developer, energy & infrastructure sectors and its space & satellite and ports focus areas.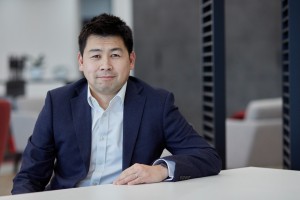 He has built a significant reputation as an expert on the nitrates and phosphates issue impacting developers in many parts of the UK, as well as other key environmental matters, including natural capital solutions, net zero and the energy transition.
John Catchpole specialises in delivering complex real estate projects for Foot Anstey's clients, particularly those in the energy & infrastructure and developer sectors.
His work as lead for the firm's space & satellite team has helped to build a strong reputation for the firm in this innovative and highly specialised market.
Adam McKenna trained and qualified with Foot Anstey and is a founding member of its award-winning private equity sector team.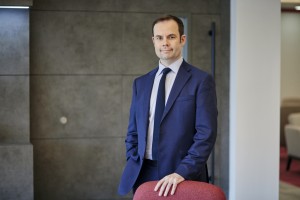 He leads on the firm's private equity-backed portfolio business offering and has extensive experience in advising portfolio businesses on bolt-on acquisitions and implementing buy and build strategies.
He is an important member of the transactional and integration team for key client businesses backed by institutional investors, including Livingbridge and August Equity.
Foot Anstey head of real estate Martin Hirst – who will become the firm's managing partner on 1 May – said: "The number of promotions we are making underlines the continued strength of the firm and the scale of our ambitions for future growth.
"All these promotions are the result of their track records for delivering high-quality advice and service to our clients, their reputation and knowledge of their sectors, and their outstanding contributions to our firm and our communities.
Foot Anstey, whose other offices are in London, Plymouth and Taunton, is one of the UK's fastest-growing law firms.
It works with leading brands and individuals predominantly across six key sectors – developers, energy & infrastructure, Islamic finance, private equity, private wealth, retail & consumer.